Series M High Mast Light
Series M led high mast lights, also known as led stadium lights, or stadium floodlights, are modular design, power coverage 200-1000W, ultra-high lumen output, often installed on very high poles, towers or walls, used for large areas lighting, such as football fields, airports, golf courses, viaducts, freight centers, etc., with Philips Lumileds LEDs and Inventronics programmable led dirver, can achieve 1-10V, DALI or timer dimming. Optional laser pointer can achieve precise positioning and improve uniformity and reduce the glare value.
Download
Best LED High Mast Lights Manufacturer & Factory & Supplier in China
ZGSM is the best commercial, industrial LED high mast lights manufacturer, factory, supplier, and exporter in China since 2005, The factory is ISO9001, ISO14001, ISO45001, and ISO50001 certified. We have rich experience in manufacturing stadium flood lights and remote control flood lights with the following advantages and services: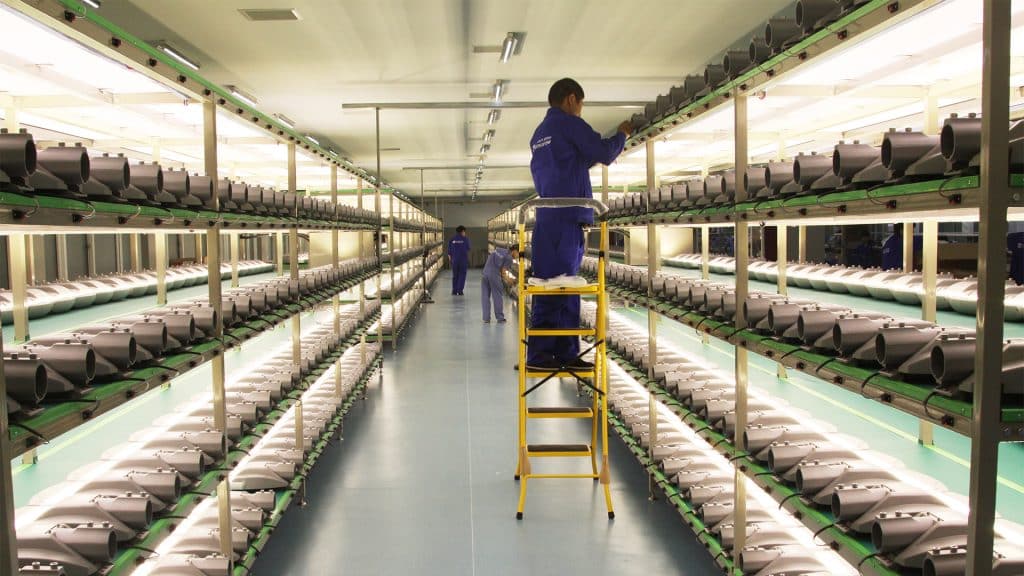 Why Choose us as your LED High Mast Lights Supplier in China?
R & D Team
Product Testing
In order to ensure the high quality of each product, we will conduct more than 30 different aspects of testing in our own laboratory before the product goes on the market. After all the tests are passed, the product can be approved for marketing. In mass production, for some basic safety and performance tests, we will conduct 100% testing to ensure that every product delivered to the customer is perfect.
Production Process
People also ask
Related Products
Related Projects
Related Blogs