LED Traffic Light
Because of their great efficiency, low power consumption, and extended life, LEDs have already replaced conventional incandescent bulbs in traffic signal applications. LED Traffic Signals are made up of both high brightness and high power LEDs that are coupled in series and parallel to form an LED cluster. A LED Traffic Light for directing vehicular traffic by means of colored lights, typically red for stop, green for go, and yellow for proceeding with caution. Also called stoplight, Traffic Signal light. As top of traffic light manufacturers in China, ZGSM can provide various sizes and styles of motor vehicle, sidewalk, non-motor vehicle, directional, lane signal lights and various signal light controllers.
200mm signal lights are mainly used on roads with low traffic volumes, such as branch roads and rural roads. ZGSM, as a manufacturer of LED signal lights, has 16 years of signal lamp manufacturing experience. The signal lights are driven by constant current sources, high-quality LED chips, and designed super Thin, novel structure, beautiful appearance, exported to more than 50 countries in 16 years, and received unanimous praise.
200mm arrow traffic light includes red, green, or yellow one aspect arrow traffic light, or red/green two aspects arrow signal light, or red, green, or yellow three aspects arrow signal light. The red arrow means Traffic shall not make the movement displayed by the arrow; the Green arrow means traffic can proceed in the direction shown by the arrow; The yellow arrow means movement is being terminated.
300mm (12'') Traffic Signals Lights
ZGSM has been producing lights signals since its establishment, mainly including 200mm, 300mm, 400mm traffic lights and supporting traffic controllers, etc. The types include motor vehicle traffic light lamps, non-motor vehicle traffic light lamps, pedestrian crossing led traffic light, direction indicating road signal light, flashing warning traffic lights, roads, railway crossing traffic lights, and other types, traffic signal light products are sold to more than 50 countries and regions.
300mm (12'') Traffic Arrow Lights
300mm arrow traffic lights, also known as the direction signal lamp, is mainly used for the motor vehicle lane to remind the vehicle to change direction, usually has red arrow, green arrow and yellow arrow signal lamp, they can be used separately or combined to a group of use, green arrow signal lamp can also be combined with red, yellow and green three aspects lights.
Lane Control Lights, Red Fork and Green Arrow
Lane control lights are usually composed of red forks and green arrows, common diameters are 200mm, 300mm, 400mm, 600mm, etc. Lane control lights are a specific type of traffic light used to manage traffic on a multi-way road or highway. Typically they allow or forbid traffic to use one or more of the available lanes by the use of Green lights or arrows (to permit) or by red lights or forks (to prohibit).
200mm/300mm Pedestrian Traffic Light
Pedestrian Traffic Light, also named pedestrian signals,pedestrian signal heads, zebra crossing light or crossing work light, they are used to inform pedestrians when to cross a road. Most pedestrian signal heads will have two lights: a 'walk' light (normally a walking human figure or countdown, typically coloured green or white) and a 'don't walk' light (normally either a red man figure or a hand).The size is generally 200 mm and 300 mm.
Traffic Light Countdown Timer
Traffic Light Countdown Timer is a clock that digitally displays the remaining time of the current traffic light indication (i.e. red, yellow or green), areas where the driver is not sure whether to stop or continue. when the traffic light turns yellow, countdown The sensor can let the driver know when the traffic light changes from green to yellow, allowing the driver to react more safely. When the light at the intersection turns green, the driver is more ready to go, with a red signal countdown timer that indicates how much time is left to change from red to green. With the timer in place, the first vehicle in the queue moved 0.82 seconds faster on average, indicating improved intersection efficiency due to reduced start-up time losses.
Best LED Traffic Lights Manufacturer & Factory & Supplier in China
ZGSM as the best commercial, industrial outdoor LED traffic light manufacturer, factory, supplier, exporter in China since 2005, The factory is ISO9001, ISO14001, ISO45001, and ISO50001 certified.We have rich experience in manufacturing traffic signal lights with the following advantages and services: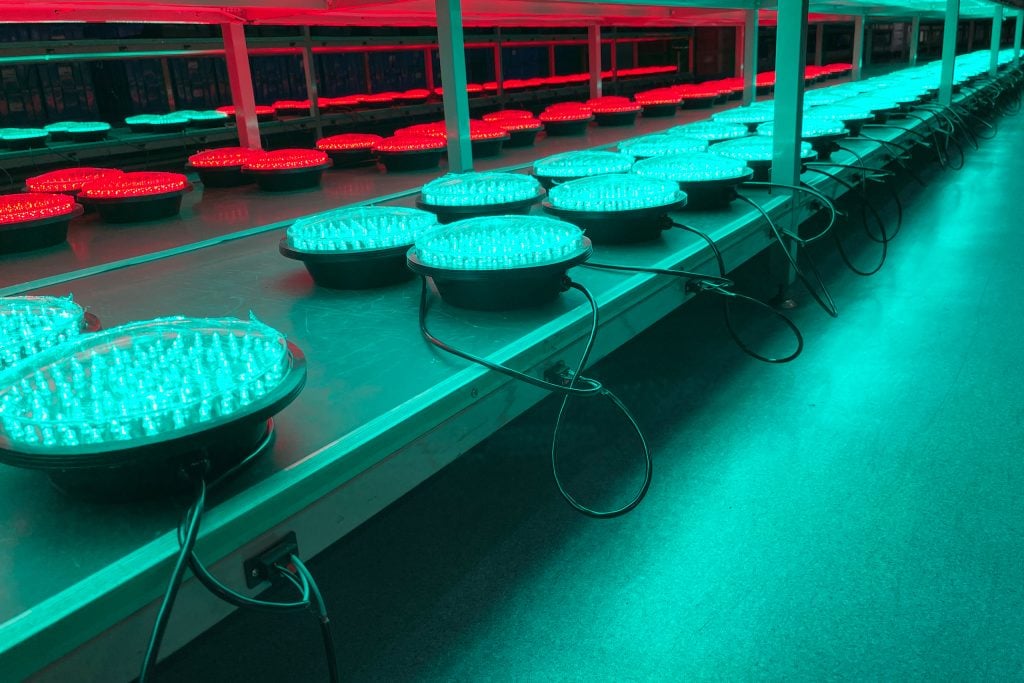 Why Choose us as your Traffic Signs Light Supplier in China?
OEM/ODM/SKD
Available to do OEM/ODM/SKD for all stop lights. No MOQ limits for signal lights retailers, wholesalers, and engineering companies.
FAST DELIVERY TIME
As a reliable led traffic light supplier, we have stocks of raw materials for traffic signs light, regular delivery time is 3 days for samples and 2 weeks for bulk.
BEST QUALITY&PRICE
We use top stable quality led driver and chips for all traffic lighting systems red, green, and yellow lights. Providing 1 Year warranty at the cheapest price.
CERTIFICATES
Our stop lights and pelican crossing lights are CE and RoHS approved, and our factory ISO9001, ISO14001, ISO45001, and ISO50001 certified.
R & D Team
Product Testing
In order to ensure the high quality of each product, we will conduct more than 30 different aspects of testing in our own laboratory before the product goes on the market. After all the tests are passed, the product can be approved for marketing. In mass production, for some basic safety and performance tests, we will conduct 100% testing to ensure that every product delivered to the customer is perfect.
Production Process
Frequently Asked Questions
Related Projects
Related Blogs
Types of LED Lights