Lighting Accessories
As a professional manufacturer of LED lights, ZGSM not only provides different kinds of assembled luminaires but also can provide various accessories for LED lights, such as adapters to meet different post sizes; such as surge protect device, also named SPD, which can reduce lamp failures caused by lightning strikes or circuit surges; such as photocells, also named daylight sensors, which allow led street lights to switch on and off automatically with changes in environmental illumination; such as intelligent controllers, which can connected street lamps to the intelligent control system to achieve remote control; such as LED driver, we are the strategic partner of Meanwell, Inventronics and Philips company, we can offer the best price and delivery time; meanwhile, we provide various customized products, welcome to consult.
Column / Lamp post Bracket/Adaptor for Street Light and Flood Light
Standards of lamp poles are different in different countries, such as the pole shape, poles are always cylindrical in most countries, but there are also a few countries with square poles, street light heads have to work with adapters ( also named bracket or Spigot) than can fit the square poles because the most common arm of most street lights is round.
The diameter size of poles is also varied, the popular pole diameter is 60mm, but there also have 32mm, 40mm, 48mm, 78mm, or 80mm poles, In the market, most of the led street lights are no-adjustable, otherwise, we always see the adjustable is a necessary requirement
in some municipal road bidding projects, in order to comply, we need to use adjustable angle adapters with the street light.
The same problem will be met when installing floodlights. In order to mount the floodlight on the top of the pole, or in the middle of the pole, we usually use an adapter, because floodlights are usually bracket-mounted.
Surge Protective Devices/SPD for Outdoor Street Lights
Outdoor lights are susceptible to transient spikes caused by lightning strikes that are inductively coupled to the power line. Surges may be caused by direct lightning, indirect lightning, or the shutdown/opening of the main power supply.
In addition to surges, the neutral line voltage may be higher than the specified limit for the luminaire if the high-voltage line touches the low-voltage line, or if the neutral connection is weak or floating. For the purpose of this article, we will focus on surge protection.
These surge voltage transients can damage the LED power supply as well as the LED itself. Due to the sensitive nature of LED lamps, we need to provide overvoltage, overcurrent, and surge protection for LED lighting systems. The most common type of surge protector contains a component called a metal oxide varistor or MOV, which diverts additional voltage & energy away from the device it is protecting. In the case of LED lamps, it will protect the LED driver or the LED itself.
ZGSM provides SPD modules for protection over 10kV-20kV in Class I or Class II luminaires. This protection exists between the neutral phase, neutral ground, and phase ground. We offer these modules built into outdoor luminaires, such as street lights, floodlights, etc.
DALI / DALI-2 /1-10V Dimmable LED Driver for LED Lights
As one of the most important components of LED lamps, LED driver has been one of the main sources of failure of LED lamps. As a company with 18 years of experience in designing and manufacturing LED lamps, ZGSM knows that high quality of LED driver is the core of quality of LED lamps, so ZGSM chooses to cooperate with big world-famous brands.
As one of the strategic partners of Inventronics, Meanwell,Osram and Philips, ZGSM can get the most affordable purchase price and has a large stock of LED drivers in warehouse, especially Inventronics and Meanwell LED Drivers, in order to achieve the fastest delivery.
Our LED drivers line includes AC-DC and DC-DC LED drivers, such as 12/24V LED driver, emergency LED driver, RGB LED driver, 0-10V, 1-10V, DALI and DALI2 dimmable LED driver, D4i LED driver.
Best Lighting Accessories Manufacturer & Supplier in China
ZGSM is the best lighting accessories manufacturer, factory, supplier, and exporter in China since 2005, The factory is ISO9001, ISO14001, ISO45001, and ISO50001 certified. We have rich experience in manufacturing lighting accessories, such as different size adapters, 10KV or 20KV surge protection devices, photocell/daylight sensors, Zigbee or Lora smart controllers, and gateways; supply world brand high-quality LED drivers, such as Philips, Osram, Inventronics, Meanwell or Sosen driver.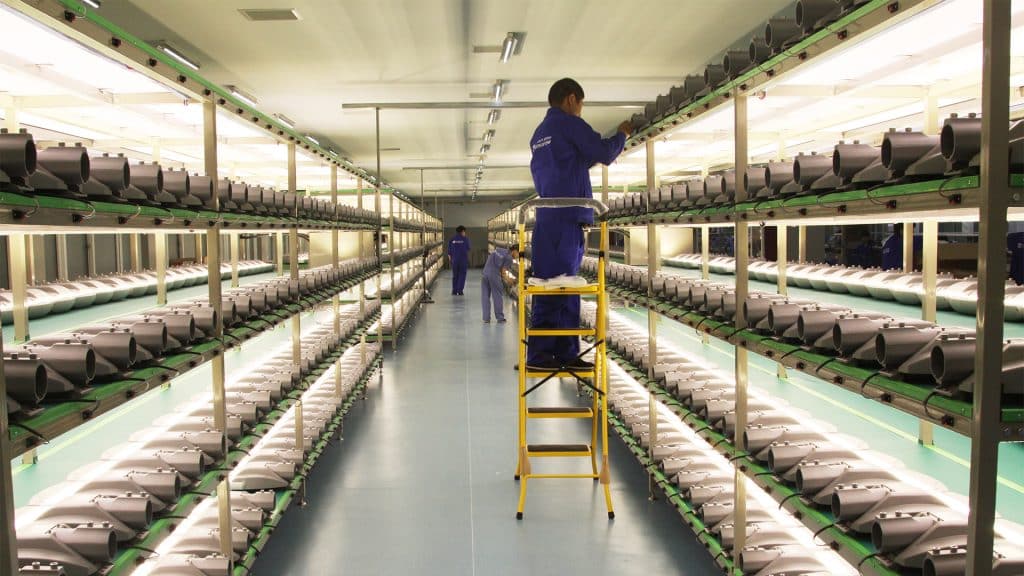 Why Choose us as your Lighting Accessories Supplier in China?
OEM/ODM/SKD
Available to do OEM/ODM/SKD for all Lighting Accessories.

FAST DELIVERY TIME
Regular delivery time is 3 days for samples and 2 weeks for bulk.

BEST QUALITY&PRICE
Use top stable quality material for all lighting accessories at the cheapest price.
CERTIFICATES
Our factory is ISO9001, ISO14001, ISO45001, and ISO50001 certified.

R & D Team
Product Testing
In order to ensure the high quality of each product, we will conduct more than 30 different aspects of testing in our own laboratory before the product goes on the market. After all the tests are passed, the product can be approved for marketing. In mass production, for some basic safety and performance tests, we will conduct 100% testing to ensure that every product delivered to the customer is perfect.
Production Process
Related Projects
Related Blogs
Types of LED Lights