Series M Low UGR Led UFO Lights
M series led ufo light adopts Lumileds LED chips and Meanwell driver, which can provide stable high luminous flux output for a long time (L70≥100,000h). It has three levels of power, luminous efficiency up to 155lm/w, and two optional beam angles: 60°, 110°. The body of ufo led lights is made of die-cast aluminum, with a compact and beautiful structure, excellent waterproof, dust-proof, and anti-corrosion performance. Its unique heat dissipation design can effectively transfer heat, thereby prolonging the service life of the M series UFO High Bay Light. This CE, RoHS certified light is environmentally friendly, non-polluting, and visually friendly. M series high bay led light has two installation methods and can be equipped with dimming functions, various sensors, intelligent control, etc. In short, this energy-saving and efficient high bay light are suitable for a variety of places.
Watts: 100W,160W,200W
High Lumen output up to 155lm/w
IK08, IP65 waterproof
Energy saving up to 70%
Wide choice of optics for different lighting arrangement
Ring hoop and bracket are available
CE, ROHS certified
Designed to last at least 100, 000 hours at L70
Motion sensor with daylight sensor are optional

| | |
| --- | --- |
| Series No | Series M |
| Power | 100W,160W, 200W |
| Efficacy | 140-155lm/W |
| Input Voltage | 100-240/277 VAC, 50 / 60 Hz |
| Power Factor | >0.95 |
| Surge Protection | 4KV line-line, 6KV line-earth |
| IP Rating | IP65 |
| IK Rating | IK08 |
| CCT | 3000K, 4000K, 5000K, 5700K |
| CRI | Ra>70 (Default) / Ra>80 |
| Operating Temperature | -40°C to + 50°C |
| Beam Angle | 60° or 110° |
| Mounting Option | Hook Loop, Various Brackets |
| Warranty | 5 Years |
| Certification | CE, ROHS, LM80, TM-21 |
| Control | DALI Dimmable, Motion/PIR Sensor, Non-Dimmable, 1-10V Dimmable |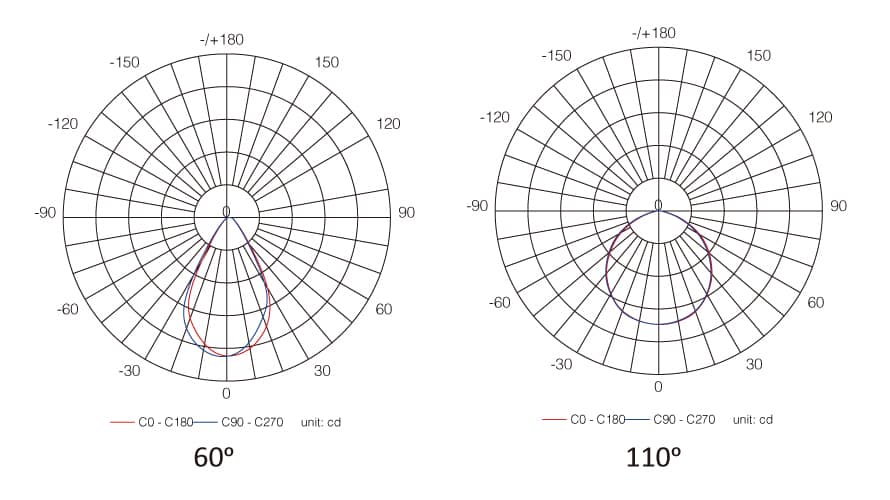 What does UFO mean in lighting?
The answer is already there in the question. The UFO led light is a UFO disc-shaped LED luminaire system with a flat monolithic aluminum housing and specially configured optics that optimize light distribution in a given area without relying on bulky reflectors.
How many UFO LED lights do I need?
We have a lot of these questions and are happy to help. Some of them consider the color and height of the light, and some of them consider fixture spacing for their lighting projects.
A quick rule of thumb.
Brightness;
14k lumens at 120 degrees from 10-15ft.
21k lumens at 120 degrees from 14-20 ft.
35k lumens at 120 degrees from 20-30 ft.
42k+ lumens at 60, 90, or 120 degrees above 30 ft.
Spacing;
Place them at the same height as they hang; so 10 ft. off the ground, 10 ft. in space. 15 ft. every 15 ft. apart. Beyond 25 ft. we need to get closer or use a different lens, contact a lighting specialist.
If you want to know the exact answer, please tell us the situation of your place, for example, warehouse, workshop, and other fields where need lighting, our engineers will provide you with a professional lighting simulation solution to tell you the exact answer.
The Series M Led UFO Lights can be dimmed from 10% to 100% using conventional 1-10V or 0-10V dimmers, with specially specified dimmer pairs connected to compatible low-voltage LED dimmer switches.