Series N Solar Powered Street Lights
N Series solar powered street lights are using the Latest N Series High efficacy LED street lamp, providing excellent lumen output, long-lasting stability, and splendid sight. N series solar street led light combined with Lithium battery and Mono Solar Panels to ensure the long life and high efficacy of the solar street light system. Provide 3 years warranty on the whole solar street lighting system.
Watts: 20W,30W,40W,50W
System Efficiency reachs 160lm/w
lights stay on 365 days
Smart MPPT controller realizes intelligent control of lamps
Lithium battery low temperature charging protection
Bluetooth communication with Mobile
Monocrystalline silicon solar panels, greatly improving solar energy conversion efficiency
Working status indication, easy to maintain
Integrated Battery Management System (BMS)

| | |
| --- | --- |
| Series No | Series N |
| Power | 20W, 30W,40W,50W |
| Efficacy | 160lm/W |
| Input Voltage | DC 12V |
| Battery Spec | 111-500WH |
| Solar Panel Spec | Monocrystalline silicon 50W/70W/100W |
| IP Rating | IP65 |
| IK Rating | IK10 |
| CCT | 3000K, 4000K, 5000K, 5700K |
| CRI | Ra>70 (Default) / Ra>80 |
| Operating Temperature | -40°C to + 50°C |
| Beam Angle | Type II |
| Mounting Option | Post Top, Side Entry |
| Warranty | 5 Years |
| Certification | CE, ROHS, LM80, TM-21 |
| Control | Motion sensor, PIR sensor, Timer dimming, Daylight sensor |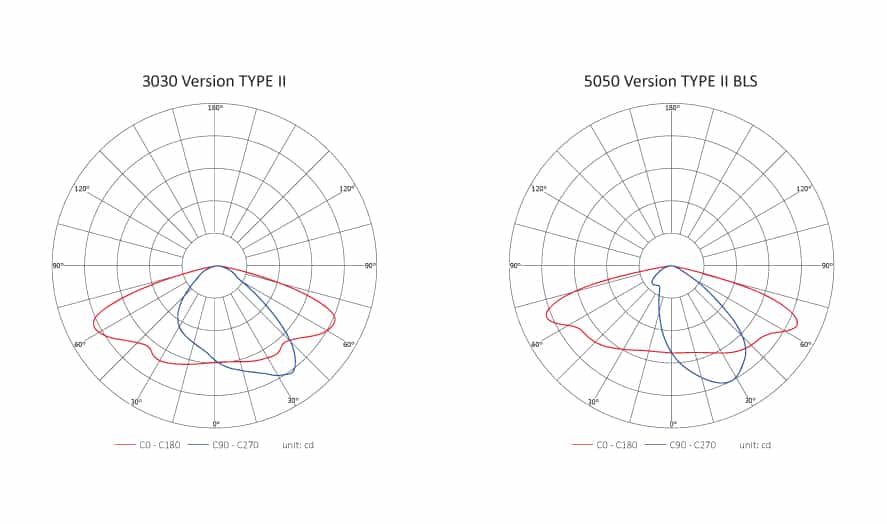 How Does A Solar Street Light Work?
Solar street lights work by absorbing sunlight and converting it into electricity for use. On the back of any solar street light, there is a solar panel attached, which is its main component. This panel consists of monocrystalline or polycrystalline photovoltaic cells. When sunlight shines on these cells, they react and form volts of electricity. These voltages are transmitted via wires to the cells connected to the solar panel. Depending on the quality of the solar panels, it can take six to eight hours to fully charge the system. As the batteries store energy throughout the day, the lights turn off when the sun shines. At night, this stored power is used to light the LED bulbs attached to the solar panels and effectively illuminate the area. Most of these lights have light sensors that turn them on/off depending on the sunlight they receive. As a result, these are turned off during the day and turned back on at night.
What Are Solar Street Lights?
Solar street light systems are mounted on a pole to harness the sun's energy and convert it into electricity to light the lamps embedded in it. They consist of solar panels, LED lamps, rechargeable batteries, a remote control system, and the pole on which they are mounted. These lights are designed to provide adequate lighting throughout the night. Depending on the battery capacity and efficiency of the solar panels, they can provide nearly 12 hours of excellent continuous illumination. The latest design allows these lights to withstand heavy rain, snowstorms, strong winds, and extreme temperatures. In addition, these systems are weatherproof, corrosion-resistant, and temperature-resistant. As a result, they can last for several years. As a result, these lights are an excellent green energy source that can illuminate any outdoor area that needs lighting.
Can solar panels power street lights?
Solar street lights are installed on street poles and powered by solar panels. The use of solar street lights is both economical and environmentally friendly. It saves municipalities huge amounts of money on their electricity bills and reduces the risks associated with dark streets.
Why are solar street lights Good?
Solar street light has the advantages of good stability, long service life, simple installation, safety, good performance, energy-saving, etc. This kind of light can be widely installed in urban roads, living communities, factories, tourist attractions, parking lots, and other places.