Series PV Split Type Solar Street Led Light
PV solar street led light is the general name of split solar street light, which can use any existing street light head of ZGSM. PV series solar panel street light adopts high quality and efficiency solar panels (more than 20%) and combines the stable performance and long-life battery and high-efficiency MPPT solar charge controller which built-in LED driver. Excellent Lumileds chips make the lamp efficacy up to 165lm/w. as the solar street light manufacturer, ZGSM has more than 16 years of professional in the configuration of the solar street lighting system.
Product Features
Wide power range: 20W~200W
High Lumen output up to 165lm/w
Monocrystalline silicon solar panels
Smart MPPT controller realizes intelligent control of lamps
High end battery improves the reliability of the luminaire
More than 8 types of Street Lamps for optional
Supports large capacity configuration of panels and batteries
More than 10 types of light distributions can be choosed
Multiple lighting control options are available, e.g. photocell, timer dimming.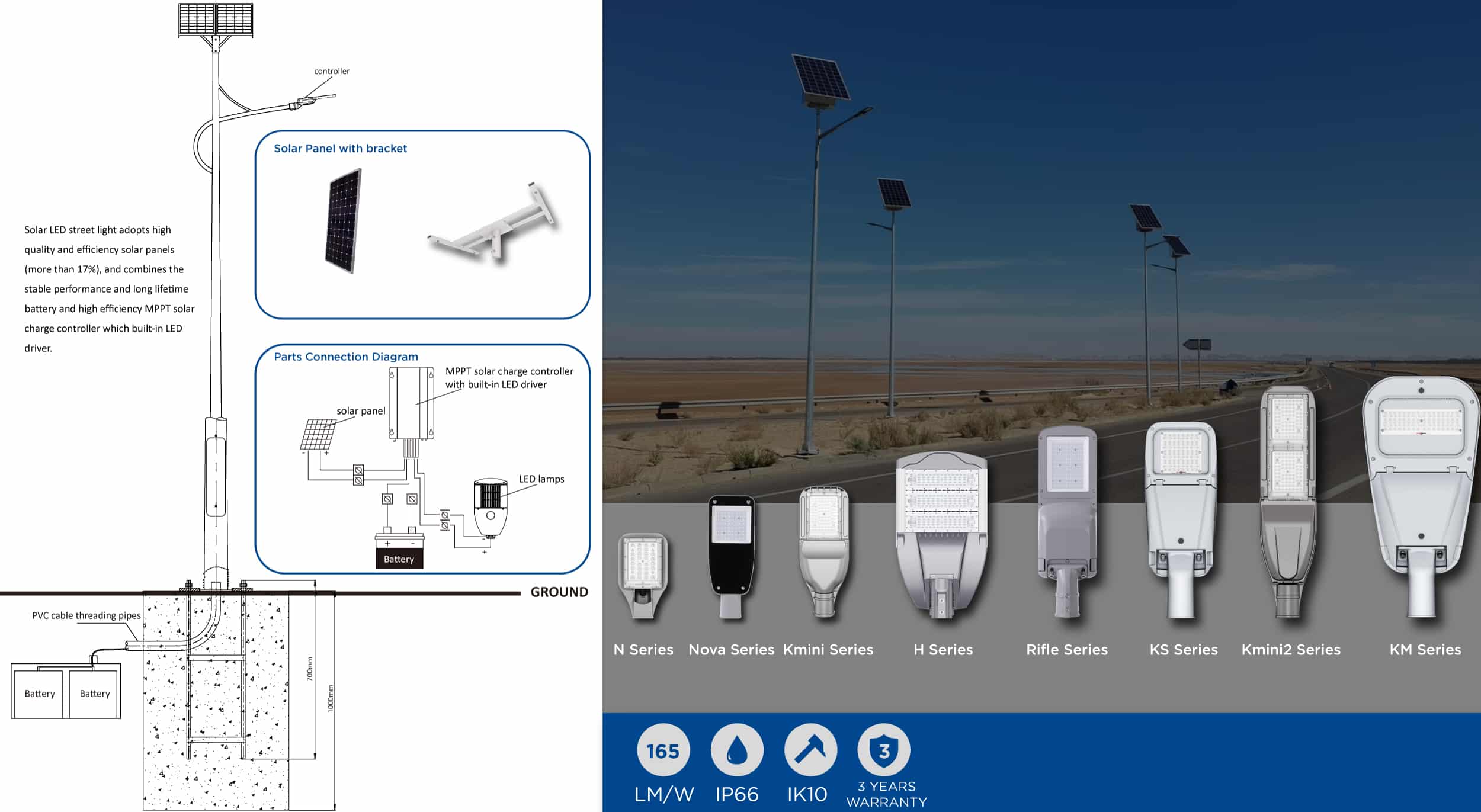 | | |
| --- | --- |
| Series No | Series PV |
| Power | 20W, 30W,40W,50W,60W,80W,100W,120W,150W,200W |
| Efficacy | 165lm/W |
| System Voltage | DC 12/24V |
| Battery Spec | customizable |
| Solar Panel Spec | customizable |
| IP Rating | IP66 |
| IK Rating | IK10 |
| CCT | 3000K, 4000K, 5000K, 5700K |
| CRI | Ra>70 (Default) / Ra>80 |
| Operating Temperature | -40°C to + 50°C |
| Beam Angle | Type I, Type II, Type III, Type V |
| Mounting Option | Post Top, Side Entry |
| Warranty | 3 Years |
| Certification | CE, ROHS, LM80, TM-21 |
| Control | Motion sensor, PIR sensor, Timer dimming, Daylight sensor |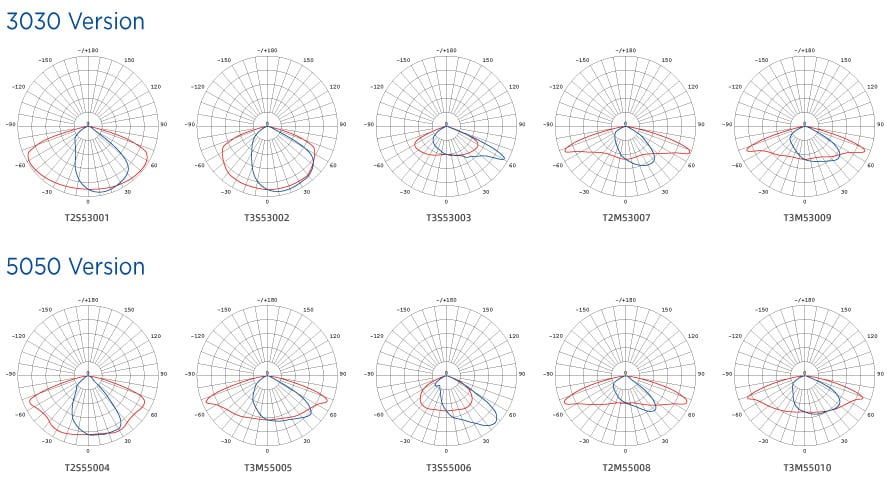 Related Products
Related Blogs
Best Solar Street Light Manufacturer Factory, Supplier In China
ZGSM is the top manufacturer, factory, supplier of solar street lights in china since 2005. We can help you win the bidding or markets by the following point:

Highest quality
All of the materials will be top quality such as Longlife time LiFePo4 battery, high efficiency MPPT Controller, high conversion Mono solar panel, etc.

Custionized service
According to the sunshine conditions of your city, working time, regular weather, our technical team will customize a solar street light system that meets the local for you.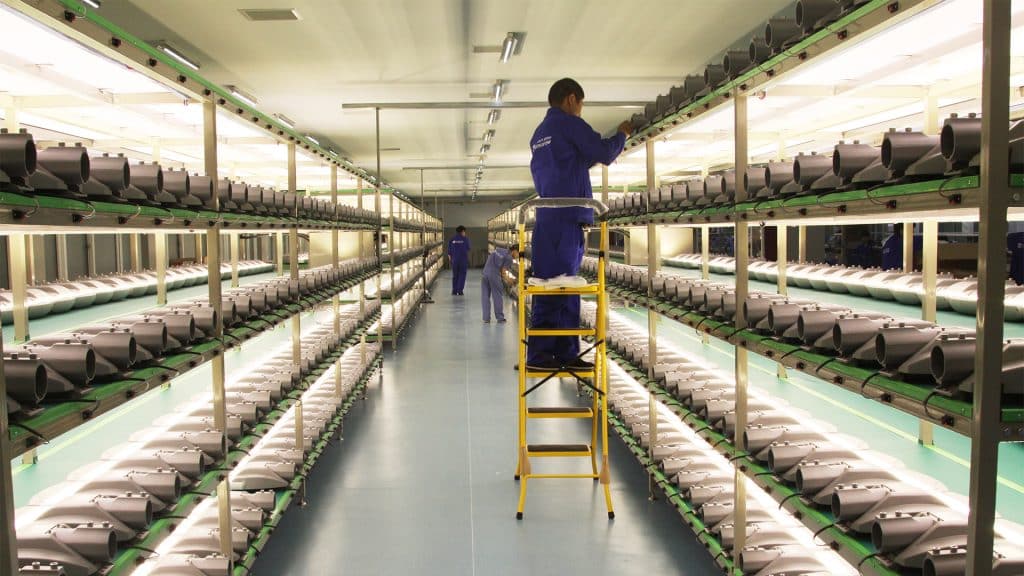 Why Choose us as your Solar Powered Street Light Supplier in China?
OEM/ODM/SKD
Available to do OEM/ODM/SKD for all solar street light. No MOQ limits for solar lights retailers, wholesalers, and engineering companies.
FAST DELIVERY TIME
As a reliable solar power street light supplier, we have materials stocks for solar street lamp, regular delivery time is 3 days for samples and 2 weeks for bulk.
BEST QUALITY&PRICE
We use top stable quality solar panels and lithium battery and MPPT controller for all solar led street light. Providing 3 Years warranty at the cheapest price.
CUSTOMIZATION
We can customize power of LED street lamp and solar panel, battery capacity, controller, cables, pole, mounted bracket according to customers' needs.
Things you need to know about Solar Street Lights
As a professional solar street light manufacturer, we can provide different types and functions of solar street lights or solar powered parking lot lights, such as wind solar hybrid street light, AC/DC hybrid solar street light, motion sensor solar street lights, human body induction control solar street lights, timer dimming solar street lights, etc. . Additional accessories for solar street lighting systems such as foundation cages, street lighting poles, cables, etc. are available. These solar street lights can be widely used as garden lighting, road lighting, school campus, etc.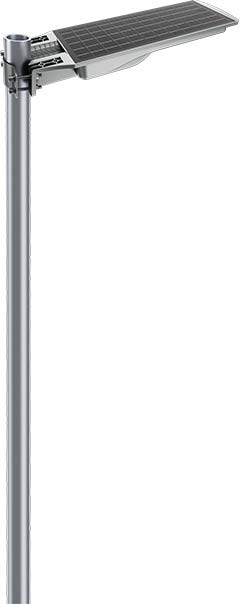 All in one solar street light
All in one solar street lights also called "Integrated solar street lights", is a combination of high-efficiency solar panel, lithium battery, LED modules and smart controller, PIR or Motion sensor, etc. Easy to install and transport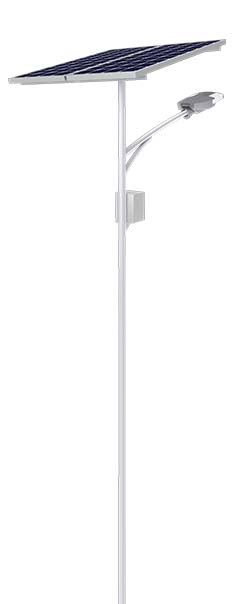 Split solar street lights
Split solar street light is divided into complete split and All in two types.
Complete split: Each parts are seperately.
All in two: Lithium battery and controller is build-in the LED street lamp body, the solar panels are seperately.
| | | | |
| --- | --- | --- | --- |
| Power (W) | Lumens (LM) | Replacement (W) | Install height (M) |
| 10W | 2000LM | 35W HPS or MH | 3-4m |
| 20W | 4000LM | 60W HPS or MH | 4-5m |
| 30W | 4800LM | 100W HPS or MH | 5-6m |
| 40W | 6400LM | 150W HPS or MH | 6-7m |
| 50W | 9000LM | 150W HPS or MH | 7-8m |
| 60W | 9600LM | 200W HPS or MH | 8-10m |
| 80W | 12800LM | 250W HPS or MH | 9-11m |
| 100W | 16000LM | 250W HPS or MH | 10-12m |
| 120W | 19200LM | 400W HPS or MH | 11-14m |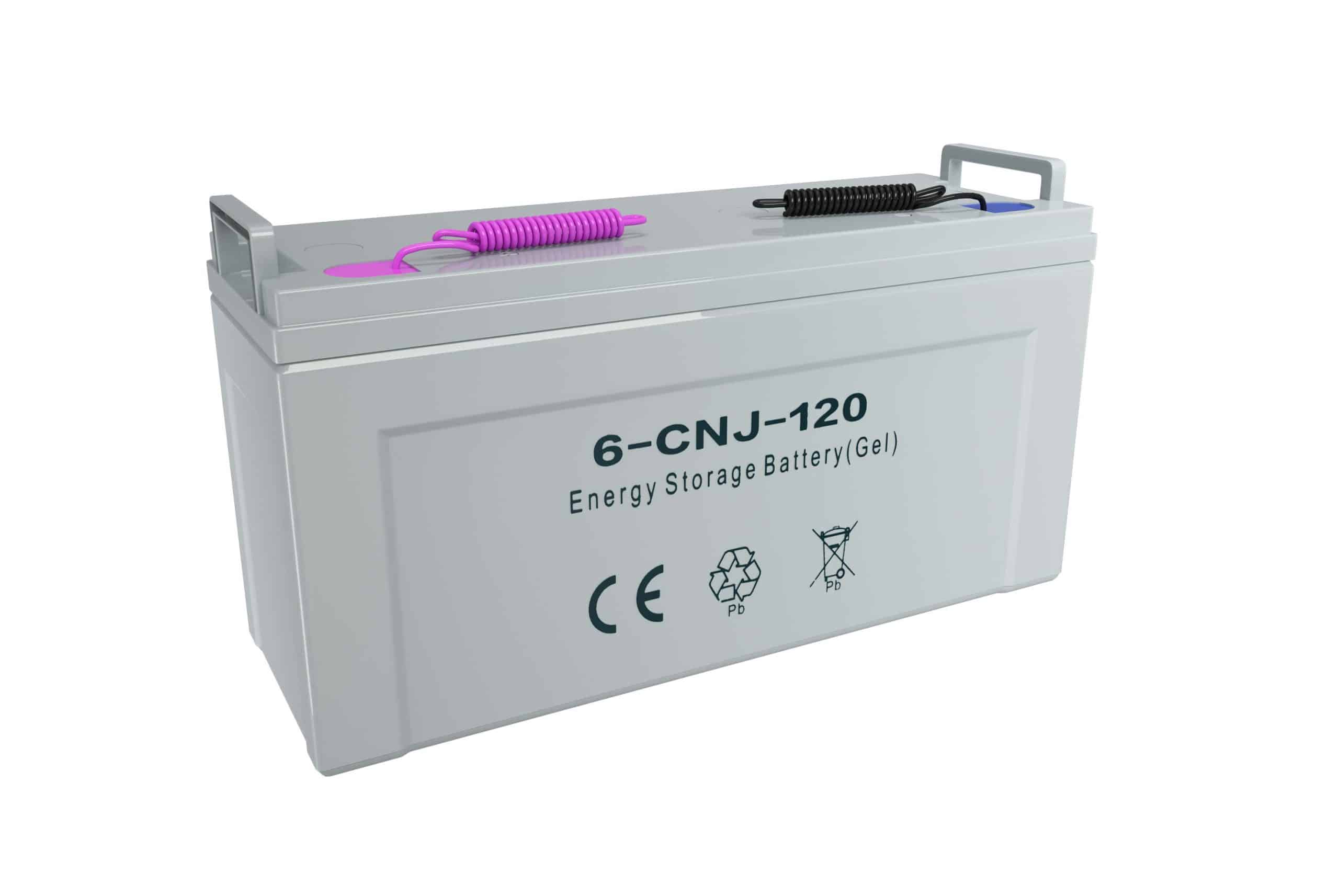 Lead-acid Battery
Lead-acid batteries include electrolyte-type lead-acid batteries (VRLA) and colloidal lead-acid batteries (Gel). They are mainly used in split-type solar street lamp systems and are usually buried underground. They're bigger and cheaper, but they use fewer cycles than lithium-ion batteries.Most lead-acid batteries are 12V or 24V systems.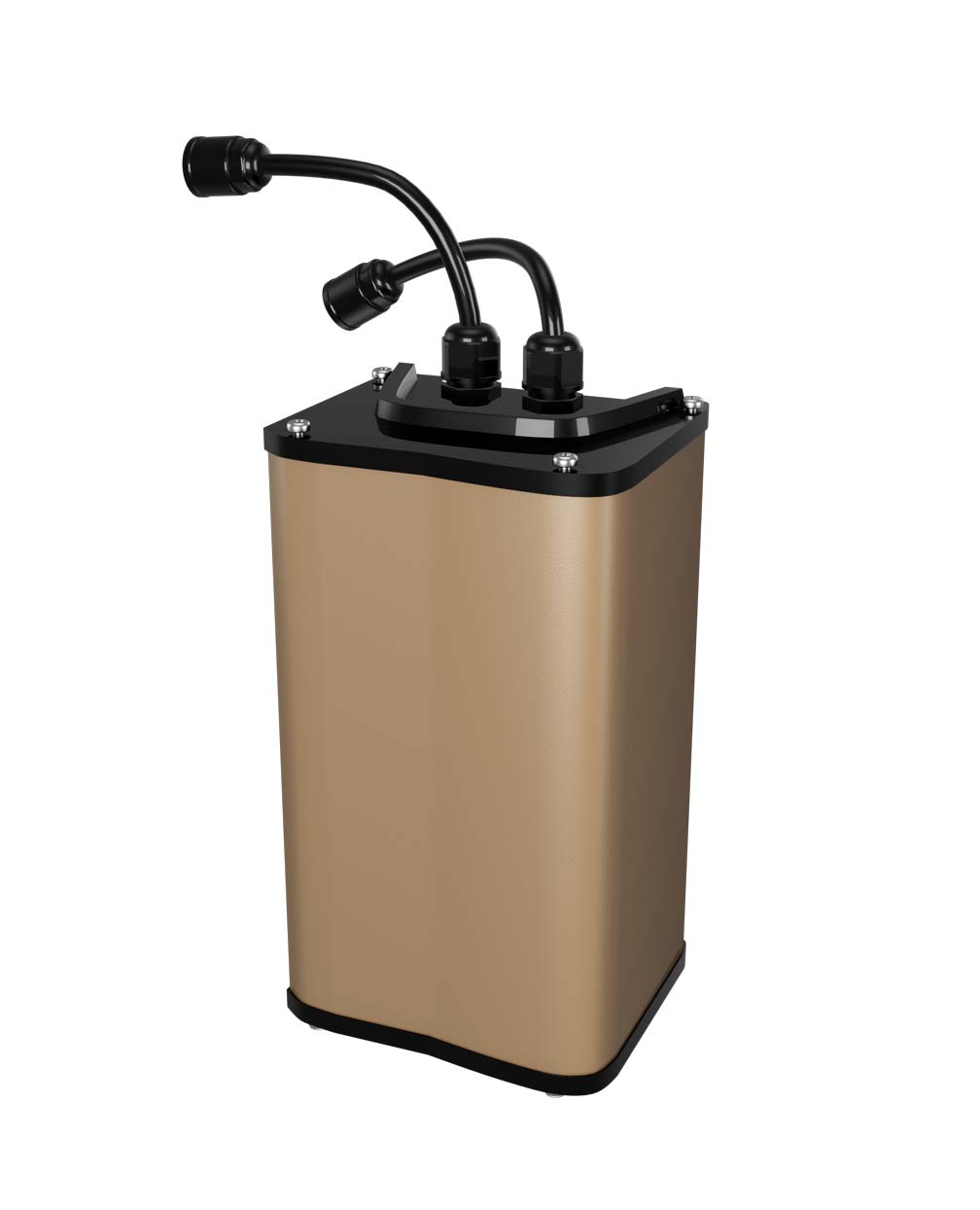 Lithium Battery
Majority of lithium batteries used in solar street lighting systems are ternary lithium batteries and lithium iron phosphate batteries ( LiFePo4). Lithium batteries are more costly and have a longer lifespan than lead-acid batteries.
Ternary lithium batteries provide superior cold resistance compared to lithium iron phosphate batteries. The high-temperature resistance of lithium iron phosphate batteries is better than that of ternary lithium batteries. Consequently, solar street lighting systems in high-temperature regions often use lithium iron phosphate batteries.
Available Li battery voltages for the solar street light system include 3.7V, 3.2V, 6.4V, 11.1V, and 12.8V.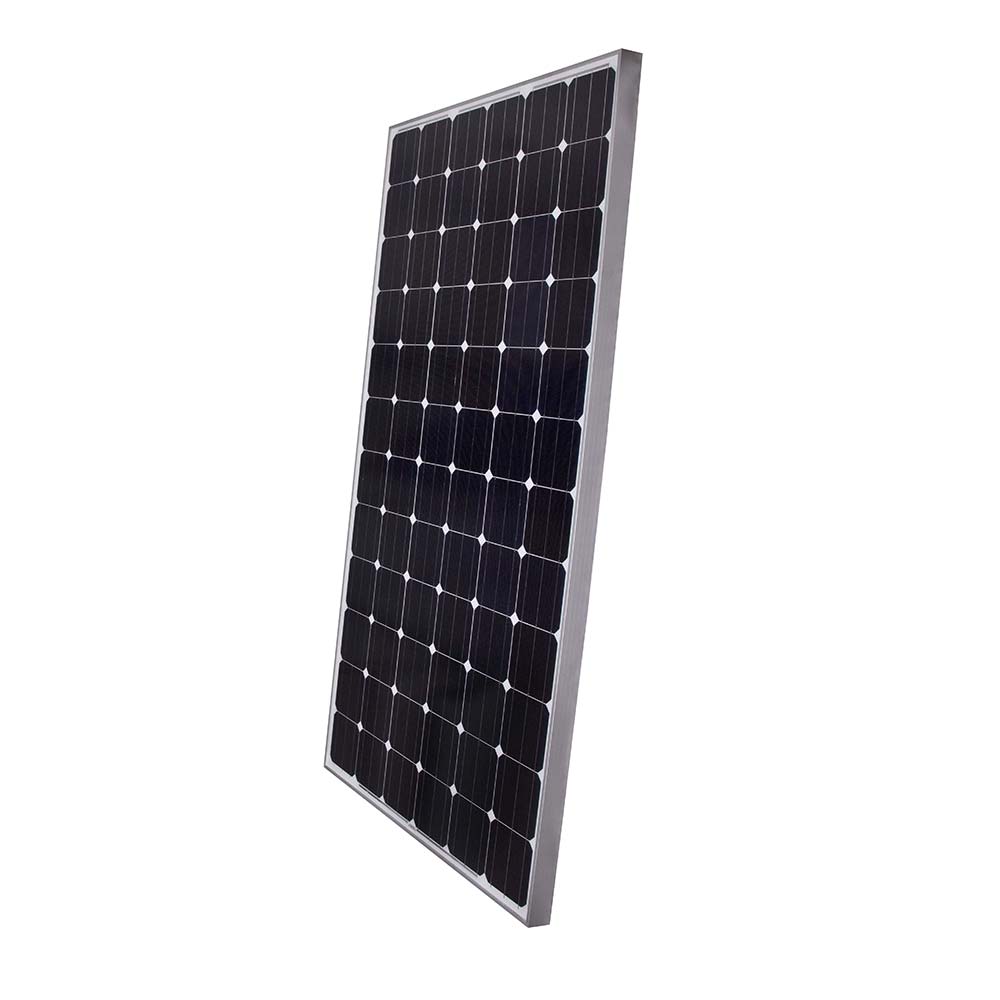 Monocrystalline Solar Panel
The photoelectric conversion efficiency of monocrystalline silicon solar panels is between 18 and 24 percent, with an average of 18 percent. This kind of solar cell has the greatest photoelectric conversion efficiency of all sorts and a lifespan of up to 25 years. However, manufacturing costs are more than for other types.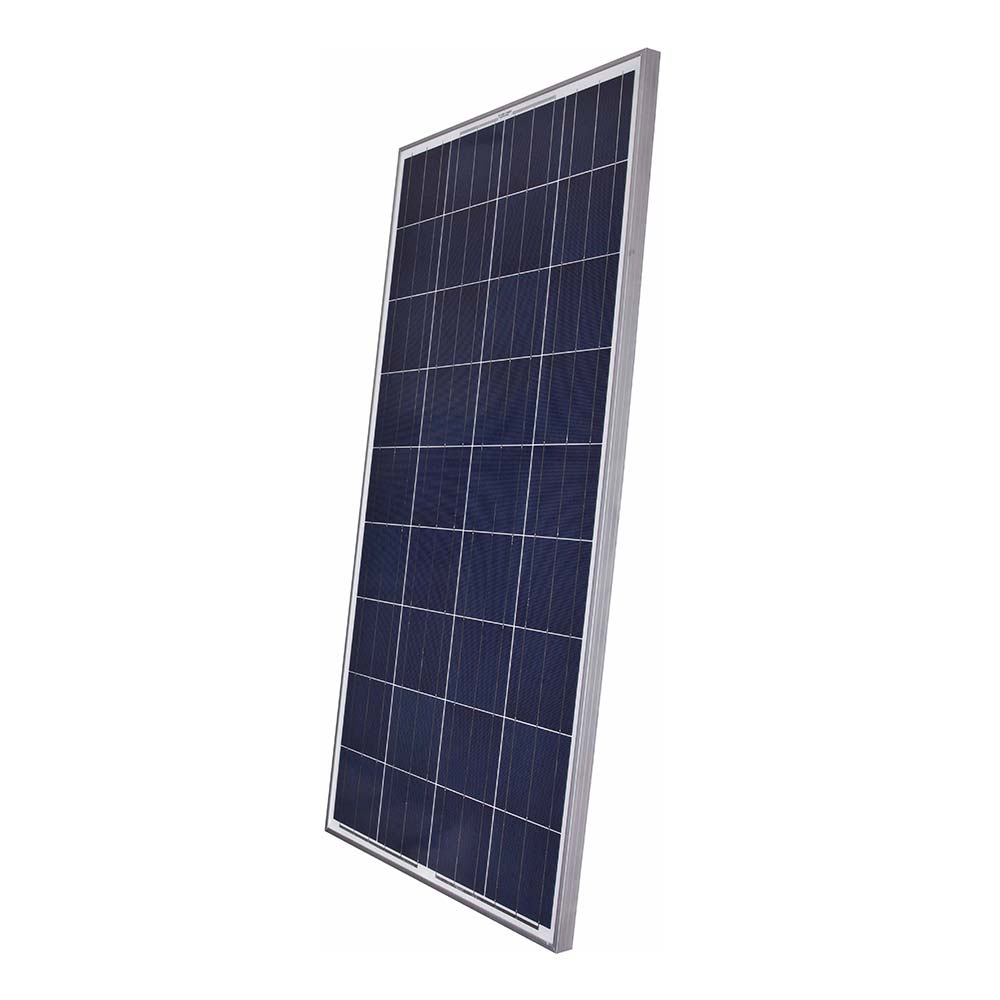 Polycrystalline Solar Panel
The manufacturing method of polycrystalline silicon solar panels is same as monocrystalline silicon solar panels, however the photoelectric conversion efficiency of polycrystalline silicon solar panels is lower than monocrystalline silicon solar panels, it is around 16%. But it is cheaper than the monocrystalline silicon solar panels.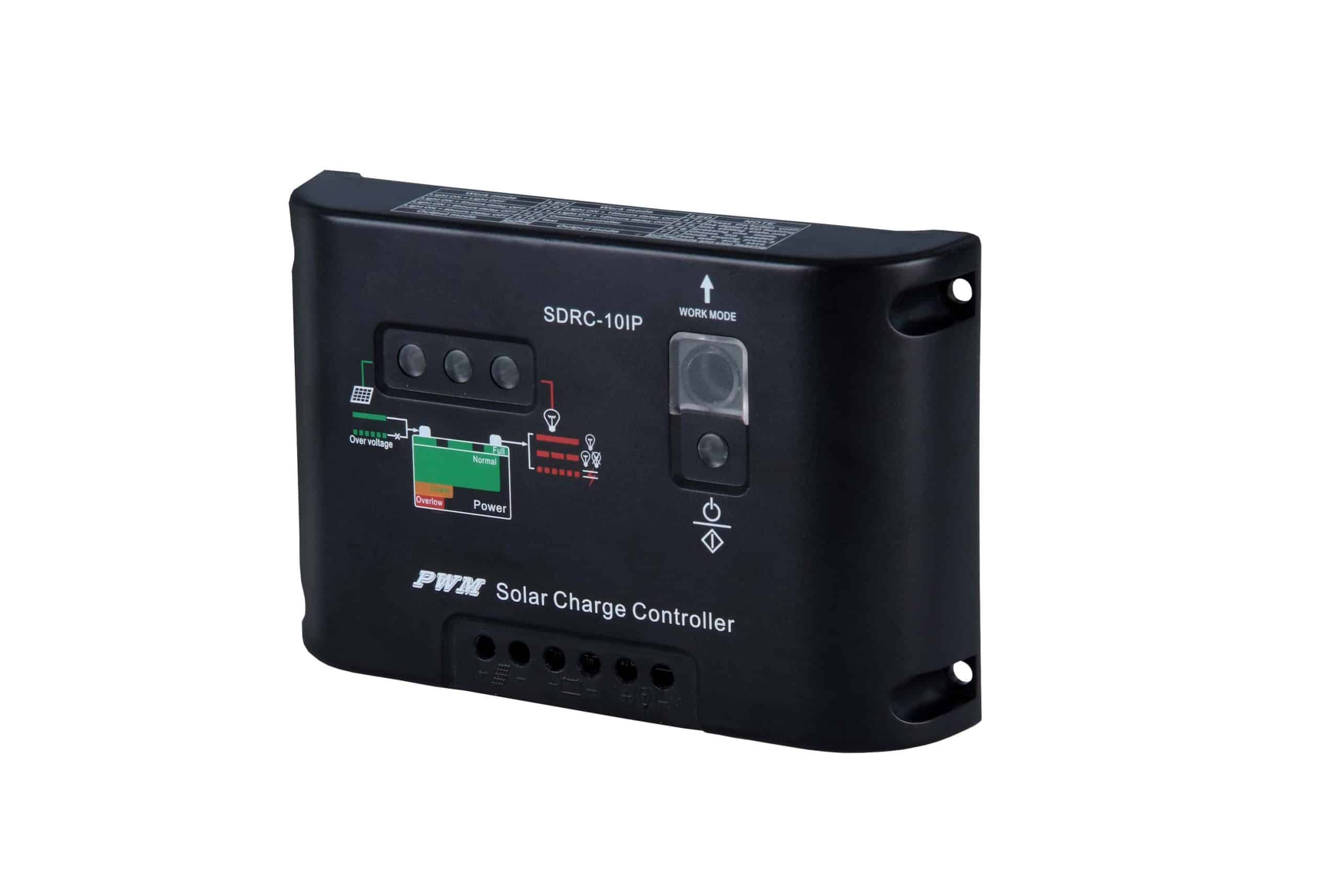 PWM Solar Controller
PWM solar controller is the second-generation technology, and the most on the market now. The working method is PWM control. Compared with ordinary solar controllers, it has improved a lot and can solve the problem of battery dissatisfaction. The charging conversion efficiency is 70%, But the solar panels are not fully utilized.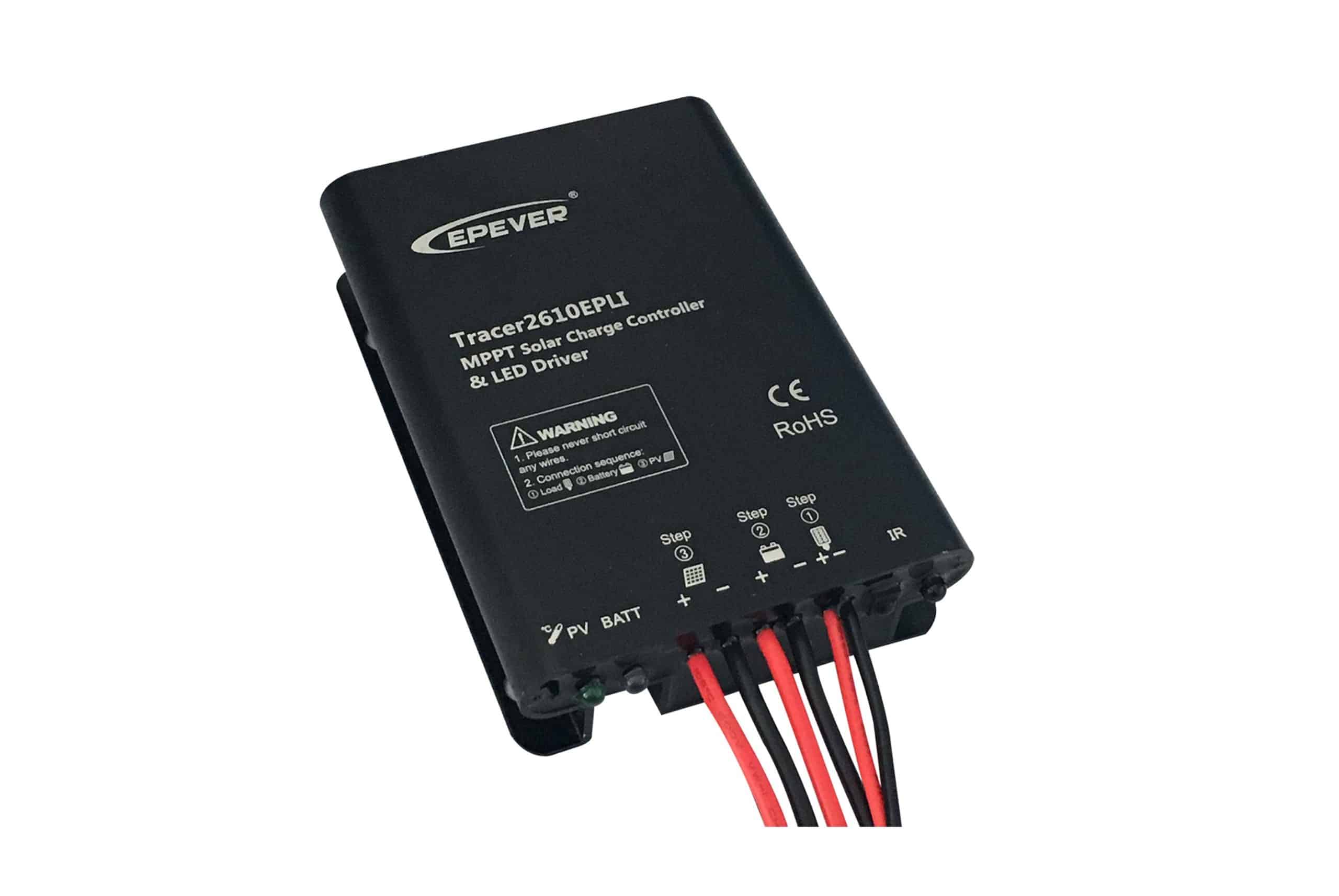 MPPT Solar Controller
MPPT solar controller is a technology of the third generation. It relates to the feature "Maximum PowerPoint Tracking."It is an upgraded product of the PWM solar controller. The MPPT solar controller can detect and maintain track of the voltage and current of the solar panel in real time. Maximum power (P=U*I), ensuring that the battery is always charged with maximum power. The MPPT tracking efficiency is 99%, the system's overall power production efficiency is 97%, and the battery will have a good management.
Let's take PV4 series solar powered street light as a example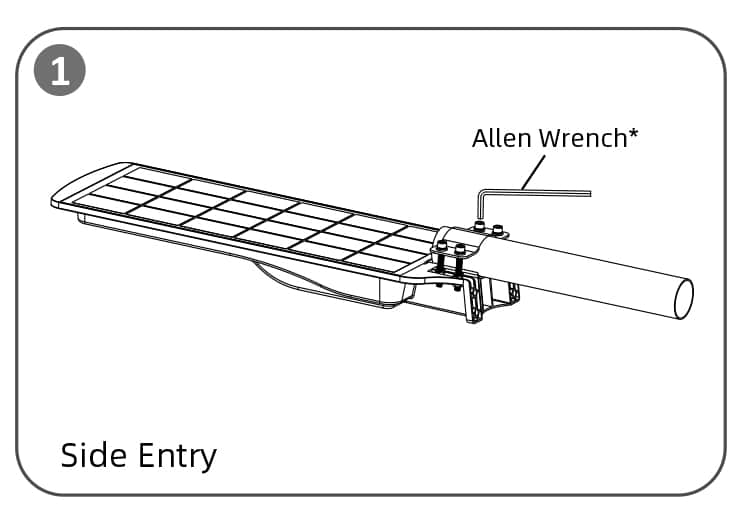 Side Entry Mounted
STEP 1: Loosen the four screws on the bracket, and put the hoop anchor on the top of the bracket, fix with screws but do not screw them all, as shown above.
STEP 2: Insert the lamp into the pole according to the arrow direction, as shown above.
STEP 3: Tighten the four screws of the bracket, The installation is completed.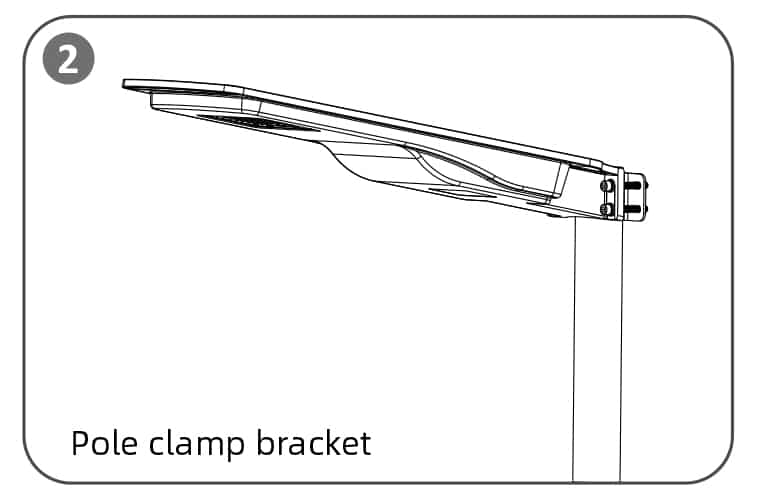 Post Top Mounted
STEP 1: Loosen the four screws on the bracket, but do not unscrew them all, as shown above.
STEP 2: Insert the lamp into the pole according to the arrow direction, as shown above.
STEP 3: Tighten the four screws of the bracket, The installation is completed.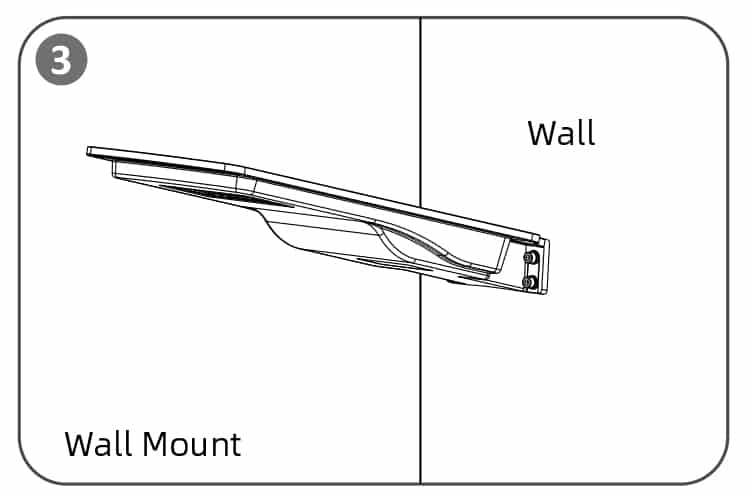 Wall Mounted
STEP 1: Loosen the four screws on the bracket, remove the hoop anchor.
STEP 2: Drill four M8 holes on the wall refer to mounted bracket holes.
STEP 3: Fix the lamp to the wall using fours M8*60 expansion screws, the installation is completed.
Application
Roadway lighting
Paths way lighting
Garden lighting
Driveway lighting
Parking lots lighting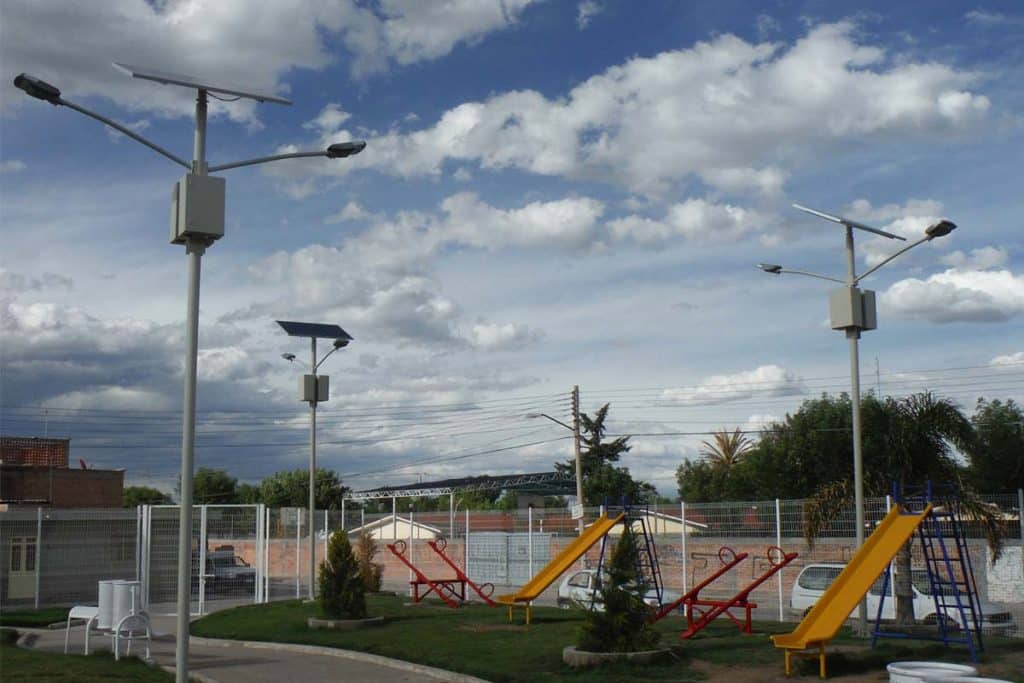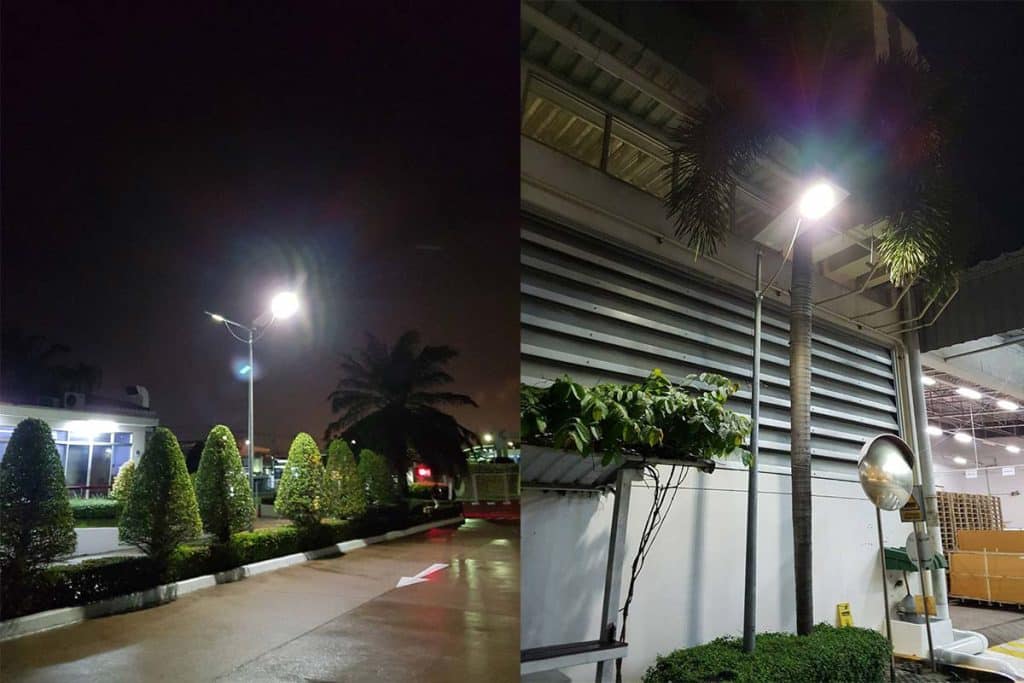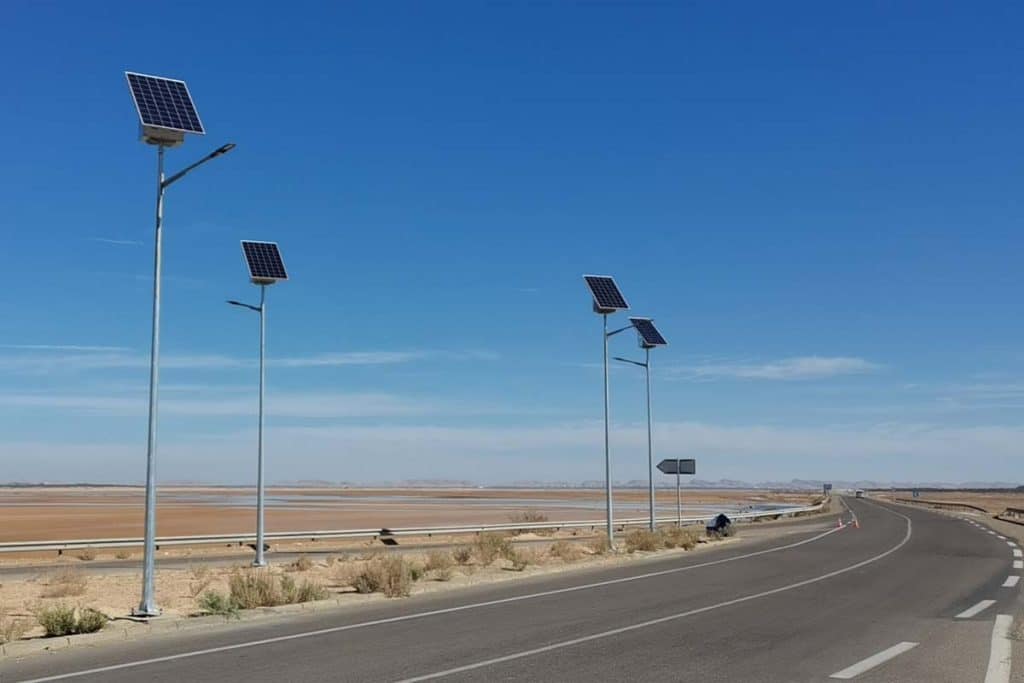 Do you want to customize a solar street light system? Use the form to reach out and we will be in touch with you as quickly as possible.
The solar street light is a new type of road lighting fixture. During the day, monocrystalline or polycrystalline silicon solar panels convert solar sun energy into electricity, which is stored in maintenance-free valve-sealed batteries or lithium batteries through the solar controller, and at night, the solar controller controls the discharge of the batteries for the LED lights to work. It will bring many benefits.
Convert solar energy into electricity to drive LED street lamps to work. Solar energy is inexhaustible.
Solar street lights are powered by 12-36V solar panels, which are within the safe voltage range and will not cause electric shock accidents to people, making them safer to use.
Off-grid solar street lights do not require a grid power supply and can operate autonomously as long as there is sunlight, which is very flexible, so they can use even in remote power-deficient areas.
The solar street light system does not need power supply equipment and can be completely automated operation, with no need for personnel management, so low operation and maintenance costs.
Structure of Integrated Solar Streetlight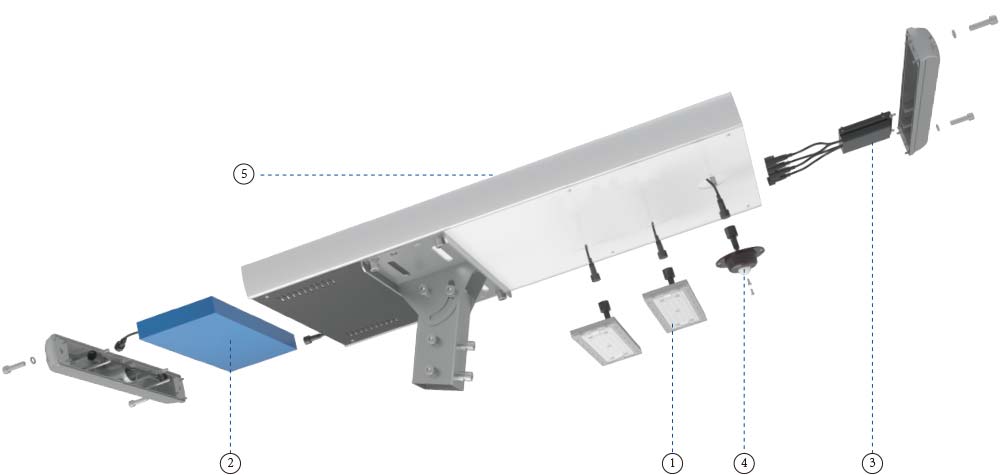 1. LED Module
Using high-efficiency Lumileds LED chips, the luminous efficiency is up to 205LM/W, the same luminous flux, the power can be reduced by 50%, which greatly reduces the overall cost.
2. Lithium Battery
Integrated solar street light usually use lithium battery as energy storage. Lithium battery are divided into ternary lithium batteries and lithium iron phosphate batteries (LiFePo4 batteries), Lithium battery is a key component in solar street lights, and the cost is also the highest.
3. Solar Controller
At present, most of the solar street lights on the market use PWM controllers, which are relatively cheap. With the continuous development of technology, more and more solar street lights use high-efficiency MPPT controllers, which are relatively expensive.
4. Sensor device
For integrated solar street lights, sensor devices generally include motion sensors, also known as microwave sensors, human body sensors, also known as infrared sensors, and radar sensors.
5. Solar Panels
Solar panels are divided into monocrystalline and polycrystalline solar panels. the conversion efficiency of monocrystalline is higher and the price is higher, polycrystalline solar panels are a little cheaper but with low efficiency, now most integrated solar street lights use mono solar panels.
R & D Team
Product Testing
In order to ensure the high quality of each product, we will conduct more than 30 different aspects of testing in our own laboratory before the product goes on the market. After all the tests are passed, the product can be approved for marketing. In mass production, for some basic safety and performance tests, we will conduct 100% testing to ensure that every product delivered to the customer is perfect.
Production Process