Smart street lighting system – Zigbee and LoRa
Introduction
With the acceleration of the pace of urbanization, street lighting has received more and more attention as a function of reflecting the image of the city. In the street lighting system, how to save energy, improve the energy utilization rate of street lamps, and realize the smart street lighting control has become an urgent problem to be solved.
Traditional street light control methods have multiple pain points:
1. High energy consumption
(1) High energy consumption of traditional street lamps;
(2) Unintelligent management measures lead to serious energy waste.
2. High OPEX (Operating Expens)
(1) It is impossible to adjust the lighting in real time according to the actual scene, and it is difficult to achieve precise management;
(2) It is impossible to visually display energy consumption data;
(3) Failures cannot be perceived in real time;
(4) Maintenance labor costs are high.
3. Waste of resources
(1) It is impossible to turn off the street lights or adjust the lights during unoccupied hours;
(2) Various smart sensing devices need to be installed separately and cannot be concentrated on one light pole.
4. Poor user experience
(1) Street lights cannot be automatically adjusted based on the brightness of the space;
(2) It cannot be adjusted according to actual weather conditions, which affects the safe travel of citizens.
The above shortcomings make the traditional street lamp control method unable to achieve centralized monitoring, recording and statistics, and cannot meet the requirements of quantitative management. Inspection and maintenance are extremely inconvenient, and are not suitable for the development of urban modernization. That's why smart street lighting system is beginning to spring up.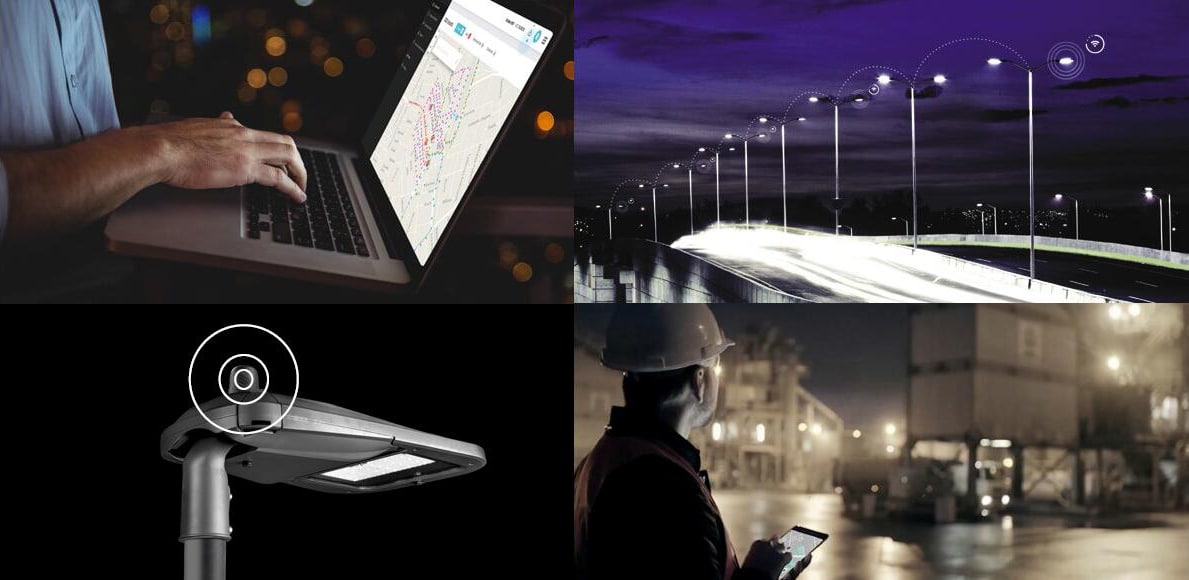 What's smart street lighting system?
With the continuous advancement of modern urban lightin and the continuous implementation of the concept of smart cities, the requirements for street lighting are also getting higher and higher. In the application of LED street lights, there are mainly technologies such as PLC, Zigbee, Lora and NB-IoT. Among them, Zigbee and Lora are the most used. The former technology is mature, while the latter has a trend of catching up over the years. They can realize remote control of street lights such as turning on and off of street lights, adjustment of brightness, inspection and maintenance of street lights, which makes Zigbee and Lora technology become an important direction of street light urban planning.
Zigbee is a low-power LAN protocol based on the IEEE802.15.4 standard. ZigBee technology has the characteristics of short distance, low complexity, low power consumption, low speed and low cost. It is mainly used for data transmission between various electronic devices with short distance, low power consumption and low transmission rate, as well as typical periodic data, intermittent data and low response time data transmission applications. It can work in 3 frequency bands of 2.4GHz (popular in the world), 868MHz (popular in Europe) and 915 MHz (popular in the United States), with the highest transmission rates of 250kbit/s, 20kbit/s and 40kbit/s respectively, and its transmission distance is in 10-75m range, but can continue to increase.
LoRa is the abbreviation of Long Range, which belongs to a kind of wireless communication technology (LPWAN communication technology). This solution changes the previous trade-off between transmission distance and power consumption, and provides users with a simple system that can achieve long-distance, long battery life, and large capacity, and then expand the sensor network. At present, LoRa mainly operates in free frequency bands around the world, including 433, 868, 915 MHz, etc. The technology has the characteristics of long distance, low power consumption (long battery life), multi-node, and low cost. The following table is a comparison of Zigbee and Lora technology in street light applications.
Items
LoRa
ZIGBEE
Standard/Alliance
IEEE 802.15.4g, LoRa Alliance
IEEE 802.15.4, Zigbee Alliance
Frequency band
433/470/868/915 MHz
470M/868M/
915M/2.4 G Hz
Communication distance
Long range, 10-15 km ideally
1-5 km urban rare
Node to Node: 10 to 100 meters, ideally 150 meters
Communication speed
0.2-100 Kbps
20-250 Kbps
Cost
Relatively higher than Zigbee
Lower
Advantages
Good security
Good anti-interference
Low power consumption
Low mainteance
Low speed of communicaton
Max connection 500-1000 node
Long distance

Auto-mesh
High common speed
Interferred by other radio
Max. connections only 255 nodes
Common distance shorter than Lora

Disadvantages
Relatively lower communication speed
Not secure as Lora
Basic principle of smart street lighting control
Smart street lighting control is an innovation and upgrade of traditional street lamp monitoring technology. By installing single lamp control terminal equipment and establishing a wireless network transmission channel, accurate monitoring of each street lamp can be realized. This is a remote management solution, which uses Zigbee or Lora wireless technology to realize functions such as switch controllable, power adjustable, group control, active alarm and data detection for each street light. In this way, we can realize street lighting project to switch the lamps and lanterns where and when needed, adjust the brightness to meet the needs of users, and at the same time check the status of the lights and monitor the data system of the street lights. Through these functions, street lamp intelligent control can improve energy efficiency, detect lighting failures and solve other maintenance problems in real time.
The following is a schematic diagram for you to quickly understand how the Zigbee system and Lora system control street lights.
As we can see through the picture below, the basic composition of smart street lighting includes the following parts:
First, we need a street light with a 5-pin or 7-pin NEMA socket or Zhaga socket. We have to install Zigbee or Lora single street light controller on NEMA or Zhaga socket.
Second, we have to install the gateway at the desired location with these connections. Gateway needs to have GPRS/3G/4G/WIFI/Ethernet connection.
Finally, you should gain network access to your entire street lighting system, which will allow you to monitor and control lighting performance automatically or manually.
After completing these steps, you can change the settings on the platform, and then the gateway sends a signal to the Zigbee or Lora single-light controller, and the street light receives the signal from the single-light controller to perform actions (dimming, on/off, etc.).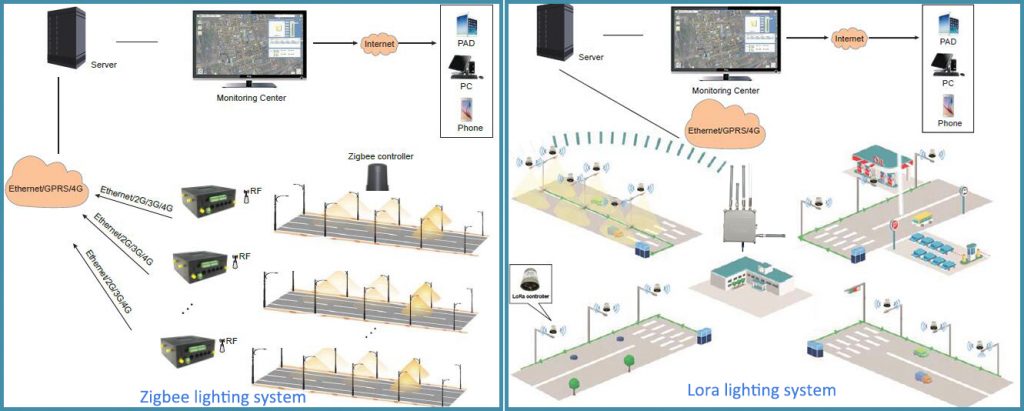 Which functions can be achieved by smart street lighting control?
Street light switch
Smart street lighting system makes turning on and off the street lights as per customers' requirement. We can turn on or off the street light when it's necessary. For example:
According to the season, automatically switch lamps and lanterns
In special weather, turn on the lights in advance
According to the ambient illuminance, automatically switch on/off lamps and lanterns
The Certification Bodies' s Scheme (CB) has its origin in the European "Commission for Conformity Testing of Electrical Equipment" (CEE) which merged into the IEC in 1985. It is multilateral agreement to allow international certification of electrical and electronic products so that a single certification allows worldwide market access.
Dimming of street lights
Adjust the brightness of the lamps if needed. For example, in the case of low traffic and pedestrian flow in the middle of the night, reducing the brightness of the lamps can not only reduce energy consumption but also prolong the life of the lamps. In bad weather, increase the brightness of the lamps to ensure the driver's sight to avoid accidents.
Group control of street lights
Smart street light system can remotely control individual luminaires or a group of luminaires. By grouping luminaires (according to different areas or different roads), we can realize group control of luminaires, including the switch and dimming we mentioned before. According to the range of the control lamps, we can divide the group control into: group control of all areas, group control of some areas or control of a single lamp.
Automatic detection and data statistics
The Zigbee or Lora system will check whether each street lamp and each circuit is operated and operated according to the switch designated by the center, and obtain the corresponding status. At the same time, the current, voltage value, and electricity of each street light are detected by installing a digital electricity meter with a 485 interface in the box-changing cabinet, and the above data is uploaded to the control center in time.
Error alarm
The system automatically judges the status of each street light or circuit through automatic or manual detection. When a fault is found, it will alarm in the system in time, or set it as a mobile phone message to send a remote alarm to the relevant personnel. Faults include the following: 1. Lights on during the day; 2. Lights off at night; 3. Power failure; 4. Line break or cable stolen (in the road section with a single light controller, when the cable is stolen); 5. Communication failure; 6. Other failures that the system deems necessary to report.
All fault alarms have information such as time stamp, location, fault type, unit name, etc., and are recorded in the database as files.
Map display
Using simple geographic graphics and text display, it can realize the vectorized electronic map of the urban area, achieving the effect of both graphics and text, beautiful interface and convenient use. Through digital calibration, the gateway and single-light controller unit of the controlled area are calibrated on the electronic map; when any gateway or single-light controller icon is activated on the map, the relevant data or parameters of the selected gateway or single-light controller can be displayed . When the system detects that a gateway or a single street light controller has a fault alarm, the system will calibrate in time and display a warning sign.
Other smart city street lighting functions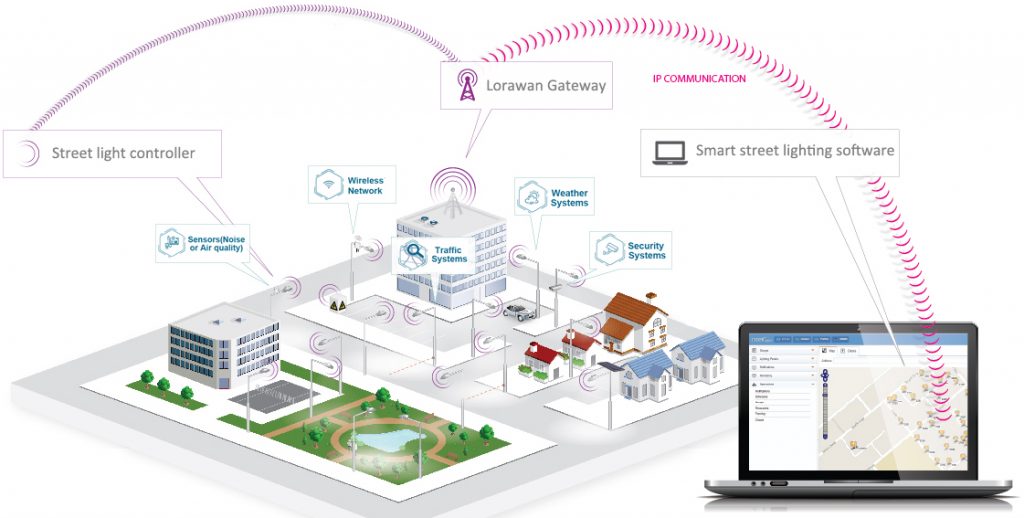 Air Quality Testing
Monitoring CO2 emissions and pollution emissions in a city or specific region allows municipalities to map highly polluted areas, track changes over time, identify polluters and analyze possible interventions. They provide impact studies to help citizens and cities take appropriate actions to improve overall air quality. When the street light is equipped with air detection equipment, we can switch the device and read the data through the Zigbee or Lora system of the street light.
Noise level
Noise nuisance is one of the biggest social problems in densely populated areas. Monitoring the sound and noise generated by specific noise sources such as bar areas, roads and airports in a city or a specific area enables municipalities to gain a clear understanding of noise levels in the city to provide data support for improvement programs.
Weather station
Monitoring and measuring atmospheric and climate conditions provides you with information to assess long-term climate change and short-term weather events in your city.
Camera system
Street lamps can be installed with cameras, and these street lamps on road with camera were supposed to gather traffic data to help city managers direct traffic. These street lamps on parking lot or intersection with camera were supposed to provide video monitoring services, they can protect the property and life safety of citizens.
Wifi service
Street lights can be installed with WiFi access point. The ubiquitous street lamps make it possible to install WiFi access points on street lamps. We do not need repeated infrastructure construction, and simple AP settings can provide citizens with high coverage, stable and fast Internet access. And below is ZGSM H series street light with smart city modules.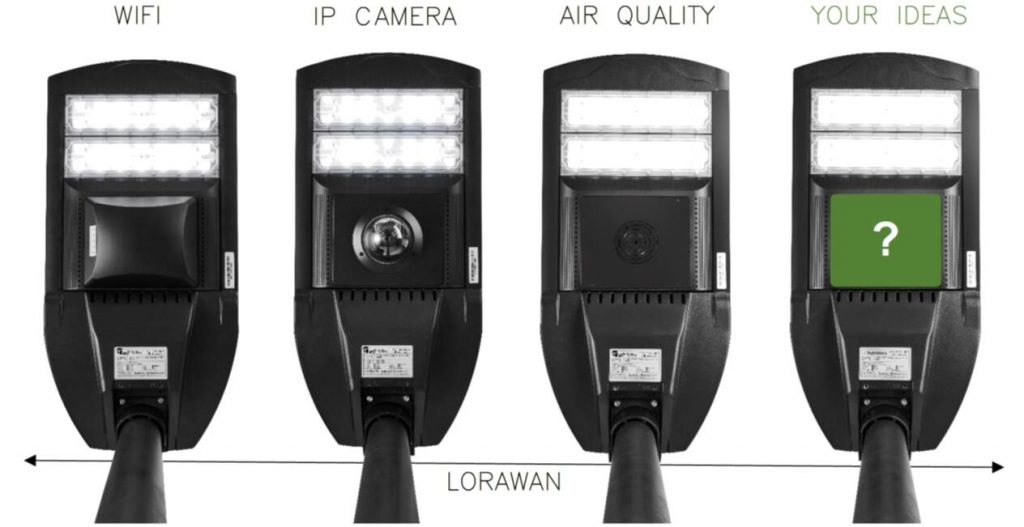 Summary
Through this article, we hope that everyone has a certain understanding of the development status of street lights, the application characteristics of Zigbee and Lora technology, and their application and achievable functions in the intelligent control of street lights. In addition, the smart street lighting system can also be extended to the application of smart cities, and we have also made a brief introduction. With the advancement of technology, we believe that the development of street lights will become better and better, and more technologies will be applied to urban lighting including street lighting, flood lighting and industrial lighting. In the future, we can go further and further in the direction of energy saving and wisdom.
Rated Products
Related Blogs
Related Cases
People also ask
Author introduction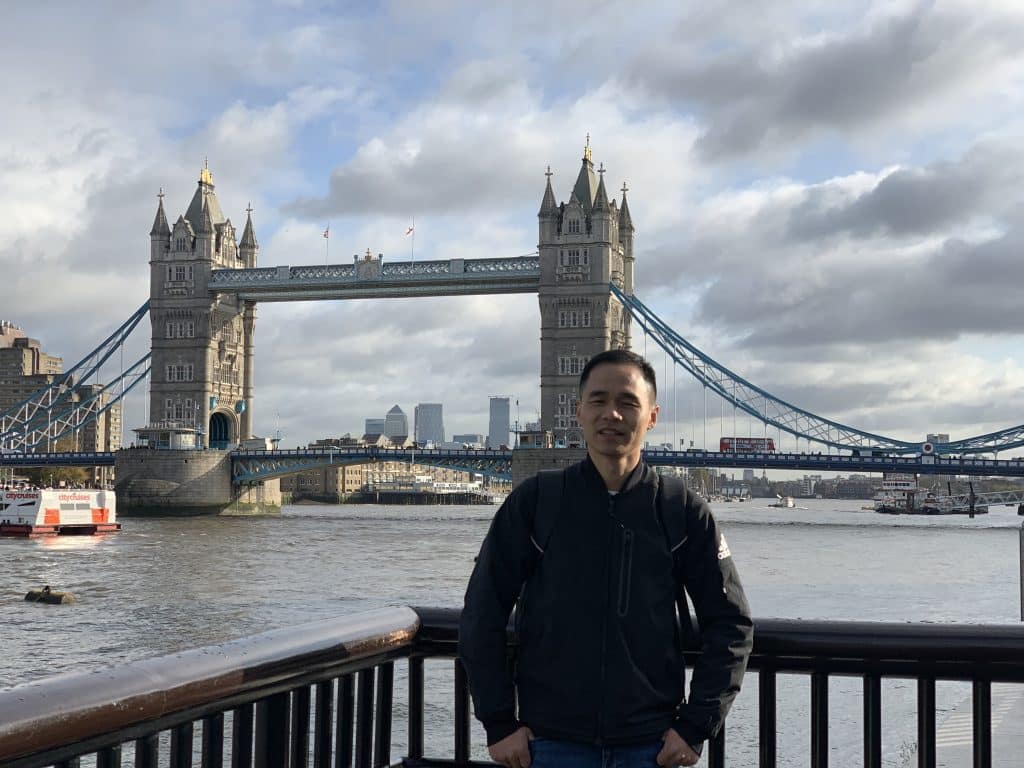 Hello Customers,
My name is Taylor Gong, I'm the product manager of ZGSM Tech. I have been in the LED lights industry for more than 13 years. Good at lighting design, street light system configuration, and bidding technology support. Feel free to contact us. I'm happy to provide you with the best service and products.
Email: [email protected] | WhatsApp: +8615068758483