Series Rifle Class I/II Street Lamp
Series Rifle street lamp is the new generation of street lighting, designed with high-efficiency LEDs and low glare, combined with the latest management and smart lighting control systems. It is one of the hottest models with superior admired design and very competitive price, becoming one of the most popular models in the ZGSM street lights.
Series Rifle LED street light has different optics proposed for the entire range which can best meet the needs imposed by urban lighting. Full die-cast aluminum design not only minimizes wind restitution but also can be installed in critical climatic conditions.
Power range 20W up to 240W
Tool-less opening design
Full die-casting aluminum housing
Luminaire efficiency up to 170 lm / W.
10 /20KV surge protection, IP66&IK10
knife switch to protect installer safety
More than 10 optics lens for options
Side entry or Vertical mounted
ENEC, CE, CB certified.
Smart Control: 1-10V/ DALI dimming, NEMA, Zhaga, Photocell, Motion sensor, Zigbee /Lora control

| | |
| --- | --- |
| Series No | Series Rifle |
| Power | 20W, 40W, 60W, 80W, 100W,120W, 150W, 160W, 180W, 200W, 240W |
| Efficacy | 140-170lm/W |
| Input Voltage | 100-240/277 VAC, 50 / 60 Hz |
| Power Factor | >0.95 |
| Surge Protection | 10KV (Default) / 20KV (available on request) |
| IP Rating | IP66 |
| IK Rating | IK10 |
| CCT | 3000K, 4000K, 5000K, 5700K |
| CRI | Ra>70 (Default) / Ra>80 |
| Operating Temperature | -40°C to + 50°C |
| Beam Angle | Type II, Medium; Type III, Medium; |
| Mounting Option | Side entry or Vertical pole mounted |
| Warranty | 5 Years |
| Certification | ENEC, CE, CB, ROHS, LM79, LM80, LM82, LM84, TM-21, ISTMT, IEC62471/62788 |
| Control | Photocell, DALI Dimmable, NEMA / Zhaga Socket, Motion Sensor, 1-10V Dimmable, Zigbee or LORA control |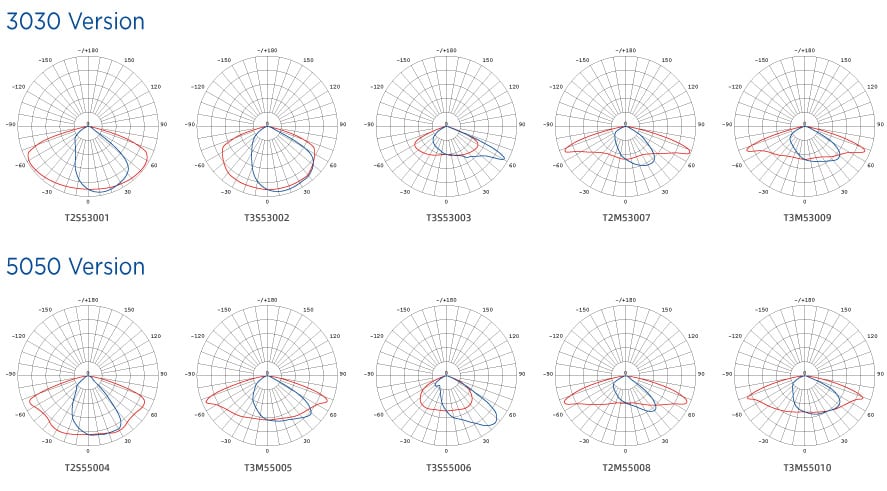 Why choose series Rifle street lamp for the municipal tender project?
1. Tool-less opening, knife switch, level bubble, NTC possibility, Driver OLC function, adjustable adapter, respirator, full die-casting aluminum housing, smooth body, and tempered glass with UV-resistant polycarbonate cover, these designs can meet most requirements in tenders. The Rifle street lamp can meet all points.
2. Rifle street lamps have complete certificates and reports, including ENEC, CB, CE, ROHS, LM80, LM79, TM-21, LM82, LM84, ISTMT, Salt spray test, 3G Vibration test, IEC62471/62778, IP66, IK10, etc. ZGSM as the professional led street light manufacturer has these certifications and reports for both Class I and Class II.
3. ZGSM has not only a competitive price and excellent after-sale service but also enough stock and stable supply to catch up with deadlines on some urgent projects.
Which optic lens shall I choose for the project?
ZGSM has more than 16 years of street lamp optical design experience, professional optical design engineers, and more than 100 kinds of patented optical lenses. The Rifle street light has more than 10 types of optical lenses to choose from, which can be applied to different road conditions.
1. Rifle street lights are available in two versions, regular efficiency, and high efficiency. They are realized by different LEDs chips. Each version has 5 types of optic lenses to choose from, mainly including TypeII, Short, TypeII Medium, Type III, Short, Type III Medium, etc. So first, you need to tell us which efficient version you want?
2. We have a team that can provide professional lighting design. You only need to tell us the basic conditions of the road, such as road width, pole distance, pole height, pole arrangement, arm length, angle of the luminaire, road type, etc. Our team will issue a lighting simulation report according to the data provided by you, then we can see which optic lens is the most suitable one for your project.
3. If you can run the lighting design by yourself, we will provide you with IES and LDT, and all our lights have corresponding IES or LDT files for request.
What should I pay attention to when buying Rifle street lamp?
Please confirm the below requirements with sales before purchase.
1. Which color temperature do you want? We have 3000K, 4000K, 5000K, and 5700K for optional.
2. Do you have a preferred LED driver brand? Usually, we use INVENTRONICS EUM series LED driver
3. How is your request on efficiency? We have 3030 and 5050 chips for optional, with 3030 chips, price is better but efficiency is 140-150lm/w, with 5050 chips, price is higher but efficiency can reach 150-170 lm/w.
4. Refer to our order reference of lighting distribution and tell us which lens you want. if you have no idea, we will give you the best one based on the road conditions you provide.
5. Do you need the knife switch inside the luminaire? it is an optional device and has an extra cost.
How long is your delivery time in general?
We generally prepare a certain amount of materials for the main promote lamps, so the delivery time for small batch orders is about 3-5 days, and the delivery time for large batch orders is  10-15 days if materials stocks are enough.