11 Things You Need Know About LED Street Light with Photocell
11 Things You Need Know About LED Street Light with Photocell
Introduction
With the popularity of LED street lights, one application is to stop using them when lighting is not needed. To that end, most high-quality outdoor light fixtures today come with a factory-installed photocell that tells the light when it should work and when not. This is mainly used to turn off LED street lights at dawn and turn on when the sun goes down.
There are many types of photovoltaic cells on the market, but the technology behind them is all the same, using semiconductors to control the electrical current, allowing for a "dusk to dawn" light output. Photocells are light detectors, and when light is detected, a current begins to flow within the semiconductor and the LED light fixture will be turned off, and vice versa. This article mainly talks about the application of Photocell in street lamps, and you can read it if you are interested.
When night falls, LED street lights illuminate the subway construction site, illuminate the mountains, and illuminate people's solid roads to prosperity. On the road, LED street lights illuminate the beauties of the street, the modern subway construction site volume, and the way to home for people who get off work.
Street lights are the "eyes" of the city. In recent years, the pace of urban construction has increased by leaps and bounds. LED street lights have been recognized as green and energy-saving lighting devices. Therefore, the design of street lighting is also becoming more and more important. These lights can also be easily installed on remote roads or highways without electricity.
LED street lights provide clear vision for pedestrians and drivers. High-quality lighting LED light system, beautify night city area without polluting the environment. Because LED has the characteristics of high efficiency, environmental protection, energy saving, long life, and so on, LED light sources can be the first to be used in street and tunnel lighting. ZGSM solves all led street light problems for you!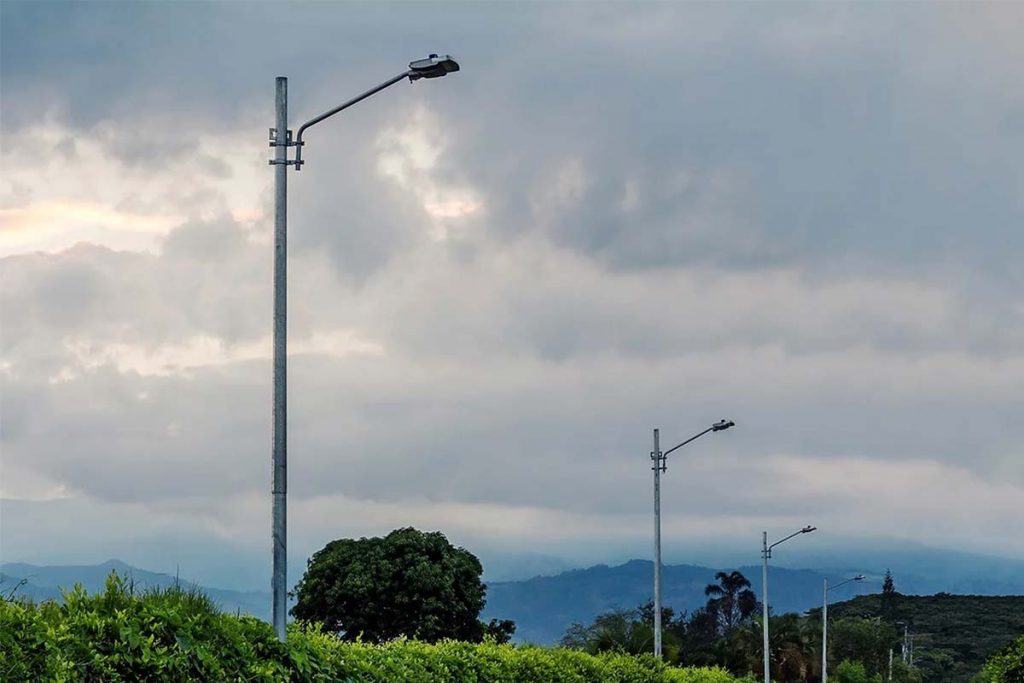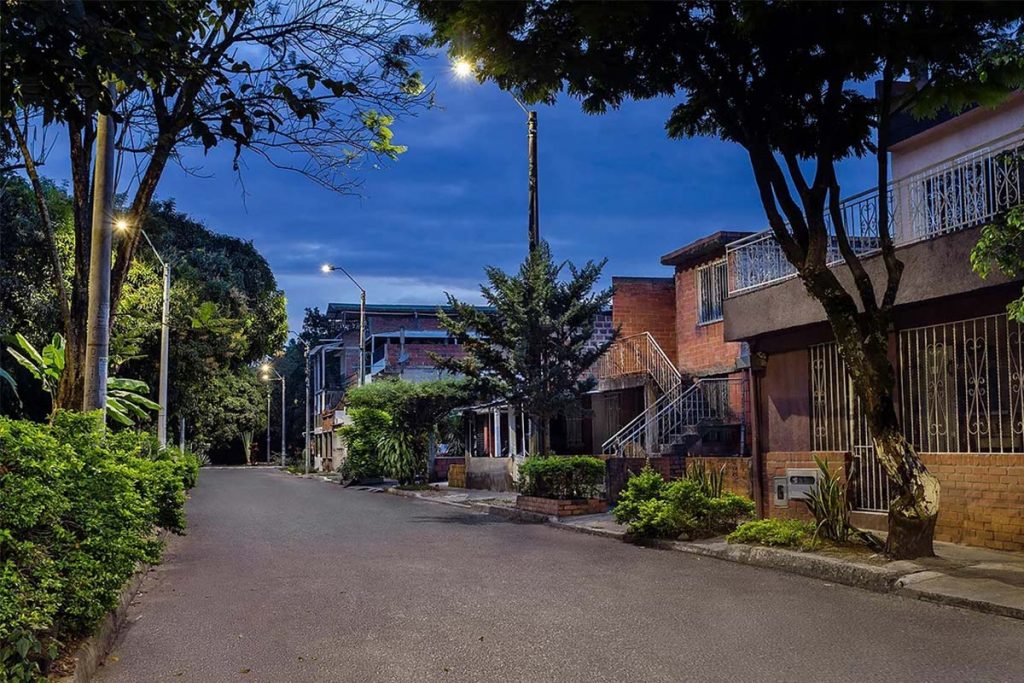 Lighting is certainly one of the fundamental aspects of the "Smart Cities" project where technologies will merge to give rise to a future more sustainable, efficient, and environmentally friendly "smart cities".
In order to solve many led street lights problems, use Intelligent Street Lighting Systems, it's all computerized, and all you have to do is set the desired time.
Remote management
Remote management, remote diagnosis, LED lighting, electric vehicle charging stations, widespread video surveillance, home automation, and broadband wi-fi Internet are the technologies that will play key roles in the innovation process of our cities.
Intelligent lighting controller, also known as programmable lighting controller, that is, the lighting program of the controller can be modified according to the needs of the user, such as modifying the speed, time, pattern, synchronization, and asynchrony of the light flashing.
Smart street lighting Systems turn on the street lights every night at nightfall. Street lighting in cities provides safer traffic conditions and a safer pedestrian environment. And Intelligent Street Lighting Systems can significantly improve the architectural, tourist, and commercial output of a city. And Intelligent Street Lighting is more affordable and less costly to maintain.
It also allows flexible, individual controls to replace inefficient timers. With the intelligent street lighting system up and running at all times, most lighting problems are detected and solved before the public even has a chance to notice them.
Energy saving
By dimming unnecessary lights and diverting power from faulty equipment, it can significantly reduce energy consumption. An intelligent light is switched on and off automatically by a system that automatically switches off lights and senses pedestrians and vehicles. This saves on wasted electricity to a large extent. Thus saving the cost of LED street lights. It also immediately reduces energy costs by up to 35% through intelligent on/off switching, targeted progressive dimming, and efficient consumption management. This means that intelligent light also automatically senses the light intensity of the environment and adjusts the brightness automatically.
Cutting public spending linked to energy users, by improving and innovating infrastructures, will make it possible to create new jobs by being able to use those resources saved in other projects of public interest.
Easy to maintain
Intelligent street lighting enables the computer to report faults in real-time, speeding up maintenance work. Maintenance teams no longer need to patrol the streets. They are notified in detail of any faults. Intelligent lighting systems send a detailed analysis of street lighting defects and necessary materials to the maintenance staff's computers. This solves most led street lights problems. The lighting system is compatible with IOS and Android. This ensures that you get a real-time web map, a list of street lights, and access to the system's functions. Even if you are traveling fast, intelligent lights can capture the sensations in time.
The defects of time control only
The advantage of time control is that according to the time of sunrise and sunset, the lights are basically on when it is dark, and the lights are off when it is bright. The disadvantage is that it is cloudy and rainy, and the street lights cannot be automatically turned on when the light is insufficient. The seasons change with time, from the winter solstice to the summer solstice, the light on time gradually postponed, the light of time gradually advanced. During the transition from the summer solstice to the winter solstice, the time of turning on the lights is gradually advanced and the time of turning off the lights is gradually delayed, so human beings are still unable to ensure the weather changes in each time period. Changes in the weather can change the time of darkness/dawn. This may result in the fact that it is already dark and the lamp is not turned on, or that it is already daylight and the lamp is not turned off. A waste of energy in a way, this is an LED street lights problem that needs to be solved. On sunny and rainy days, ON and OFF times differ noticeably which is one of the major disadvantages of using timer circuits for switching the street light LED system.
What is a photocell?
Photocell is also named daylight sensor or dusk to dawn sensor, its on/off standard is the illumination value of the position of the LED street light. The light is automatically turned on and off by sensing the illumination value of the surrounding.
A photocell or photocontrol is a sensor whose resistance value (in ohms) changes depending on how much light hits the surface. High-intensity light shining on the surface produces a lower resistance, while lower-intensity light produces a higher resistance. Bright light during the day = 5000 ohms and darkness at night = 20000000 ohms. With the help of the triode, it can finally make the circuit turn on (under high resistance at night) or turn off. If you are more interested in the schematic circuit diagram, you can refer to related articles.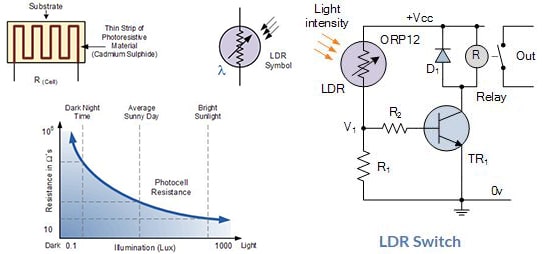 The defects of daylight control only
The advantage of light control is that it can determine whether the street lights are on or not according to the strength of the light on the road. Sometimes even in the daytime, it will be caused by cloudy and rainy days, and the road luminance is low. At this time, the street lights will be on to meet the lighting requirements. The disadvantage is that because there is a lot of dust on the road, it is easy to cover the surface of the photosensitive element that receives the signal, making the signal inaccurate.
The combination of time control and daylight control
The intelligent control system of street lights is combined with time and space and light control. In the time range of sunrise and sunset, when the illuminance meets the requirements of switching lights, the system will automatically send instructions to switch on and off the street lights. Using advanced control technology, the fusion light control function and the ordinary time controller have a large number of functions as a whole. According to the user's energy-saving needs, the light control probe and the time control function can be activated at the same time, which will achieve the best energy-saving effect.
Daylight control and time control mode, which can turn on the lights during heavy rain and foggy weather during the day, and turn off the lights in the middle of the night at night.
It is the best energy-saving control device for street lights. It can be widely used in streets, railways, stations, waterways, schools, power supply departments, and other applications that require time control and light control.
The scientific principle of photocell
The principle of light control is to use photocells, photoresistors, and other photosensitive elements. That is, when the light intensity irradiated on the element changes, its related parameters: current flowing, resistance value, etc. will change accordingly. A collection of components that detect this change in the photosensitive element and use it to control other systems is called light control.
The conditions of LED street light with photocell
Both DC LED street lights and AC LED street lights can be installed with a photocell. When the person wants the street light to be turned on/off automatically, photocell is a good choice.
LED street light with photocell needs to be installed with a receptacle/base such as 3 pin Nema socket, or 5 pin Nema socket, or 7 pin Nema socket or other bases.
Video of Rifle Street Light with photocell
The basic function of led street light with photocell
Most outdoor LED street lighting fixtures with photocell can make street lights turn on and turn off automatically. It can sense ambient light level, photocells automatically adjust to seasonal changes in the day/night cycle. Also, you can choose the light level that fits your local situation. This can also be used to turn various outdoor lights on at dusk and turn off when the sunsets. This is widely used for outdoor LED lights such as LED garden lights, LED floodlights, LED street lights, and so on.
Knowing the basic function of LED street lights with photocell will give you a deeper understanding of excellent lighting solutions so as to achieve the best energy-saving effect.
Precautions when installing LED street light with photocell
While installing a photocell on the street light, disconnect power; wire the receptacle, and an arrow indicating NORTH on the top of the receptacle is used to assist correct direction. Push the photocontrol on and turn it clockwise to lock into the receptacle.
LED street light with photocell must be installed outdoor in natural lighting, avoid the area where the light is irradiated, keep it clean and prevent misoperation and waterproof.
The price for LED street light with photocell
LED street lights with photocell can minimize energy costs with good performance for LED outdoor street lights. Below is the LED street light price with photocell, only for reference. The cost of a street light includes the streetlight itself, streetlight accessories, installation costs, and maintenance costs. For more information regarding the led street lights cost, you can check our blog How much do the street lights cost.
| The wattage of LED Street Light | LED Street Light Price without Photocell | Extra Cost of Photocell | Total Price |
| --- | --- | --- | --- |
| 30W | USD 80.00-85.00 /pcs | USD 8.00-10.00 /pcs | USD 88.00-95.00 /pcs |
| 50W | USD 85.00-95.00 /pcs | USD 8.00-10.00 /pcs | USD 93.00-105.00 /pcs |
| 60W | USD 98.00-106.00 /pcs | USD 8.00-10.00 /pcs | USD 106.00-116.00 /pcs |
| 80W | USD 105.00-118.00 /pcs | USD 8.00-10.00 /pcs | USD 113.00-128.00 /pcs |
| 100W | USD 108.00-125.00 /pcs | USD 8.00-10.00 /pcs | USD 116.00-135.00 /pcs |
| 120W | USD 110.00-130.00 /pcs | USD 8.00-10.00 /pcs | USD 118.00-140.00 /pcs |
| 150W | USD 150.00-170.00 /pcs | USD 8.00-10.00 /pcs | USD 158.00-180.00 /pcs |
| 200W | USD 165.00-195.00 /pcs | USD 8.00-10.00 /pcs | USD 173.00-205.00 /pcs |
| 240W | USD 175.00-205.00 /pcs | USD 8.00-10.00 /pcs | USD 183.00-215.00 /pcs |
Conclusion
The combination of LED street lights and intelligent control is the future trend. As a kind of sensor, a photocell can realize the automatic ON/OFF of street lamps, but it has its own shortcomings. If it can be used with other functions, for example, timer street light dimming, it can make the street lamps play a greater energy-saving effect.
As a LED street light manufacturer, we have rich experience in the design of street lighting and application of LED lights street, with various sensors and intelligent control systems, and can help you solve many led street lights problems. Please contact the ZGSM team to obtain your satisfactory street lights.
Rated Products
Related Blogs
Related Cases
People also ask
Author introduction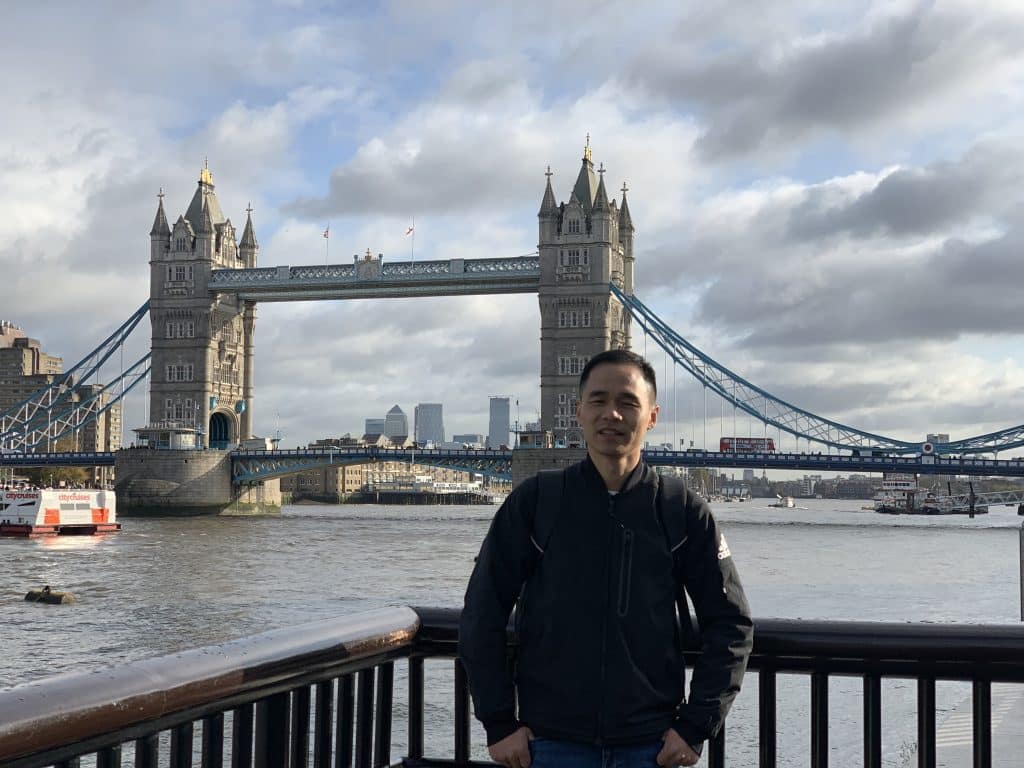 Hello Customers,
My name is Taylor Gong, I'm the product manager of ZGSM Tech. I have been in the LED lights industry for more than 13 years. Good at lighting design, street light system configuration, and bidding technology support. Feel free to contact us. I'm happy to provide you with the best service and products.
Email: [email protected] | WhatsApp: +8615068758483