Series L Flexible Mounted Hanging Street Lights
The L series hanging street lights are specially developed for the European market. By replacing the accessories, the L street lamp can realize 4 installation methods, Side entry, Post top, Pendant, and hanging mounted, among which hanging mounted is a common installation method in Europe. Beautiful appearance, mixed with European style design, L street lamp has been loved by European customers since its launch. At the same time, the L street light has ENEC certification and meets most European project tender requirements.
Wattage: 25W~120W
Light efficiency up to 150lm/w
Tool-less open for easy replacement
Knife switch makes installer safer
Smooth back does not collect dust
Highly translucent tempered glass
Multiple installation methods are applicable
More than 6 lighting distributions are optional
Lifetime more than 100000hrs
Smart Control: 1-10V/ DALI dimming, daylight sensor, motion sensor, timer, NEMA/Zhaga, Zigbee, Lora

| | |
| --- | --- |
| Series No | Series L |
| Power | 27W, 37W, 56W, 70W, 90W,120W |
| Efficacy | 125-150lm/W |
| Input Voltage | 100-240/277 VAC, 50 / 60 Hz |
| Power Factor | >0.95 |
| Surge Protection | 10KV (Default) / 20KV (available on request) |
| IP Rating | IP66 |
| IK Rating | IK08 |
| CCT | 3000K, 4000K, 5000K, 5700K |
| CRI | Ra>70 (Default) / Ra>80 |
| Operating Temperature | -40°C to + 50°C |
| Beam Angle | Type I, Medium; Type II, Medium; Type III, Medium; Type V, Short |
| Mounting Option | Side entry, Post top, Pendant, and Suspended mounted |
| Warranty | 5 Years |
| Certification | ENEC, CE, CB, ROHS, LM79, LM80, LM82, LM84, TM-21, ISTMT, IEC62471/62788 |
| Control | Photocell, DALI Dimmable, NEMA / Zhaga Socket, Motion Sensor, 1-10V Dimmable, Zigbee or LORA control |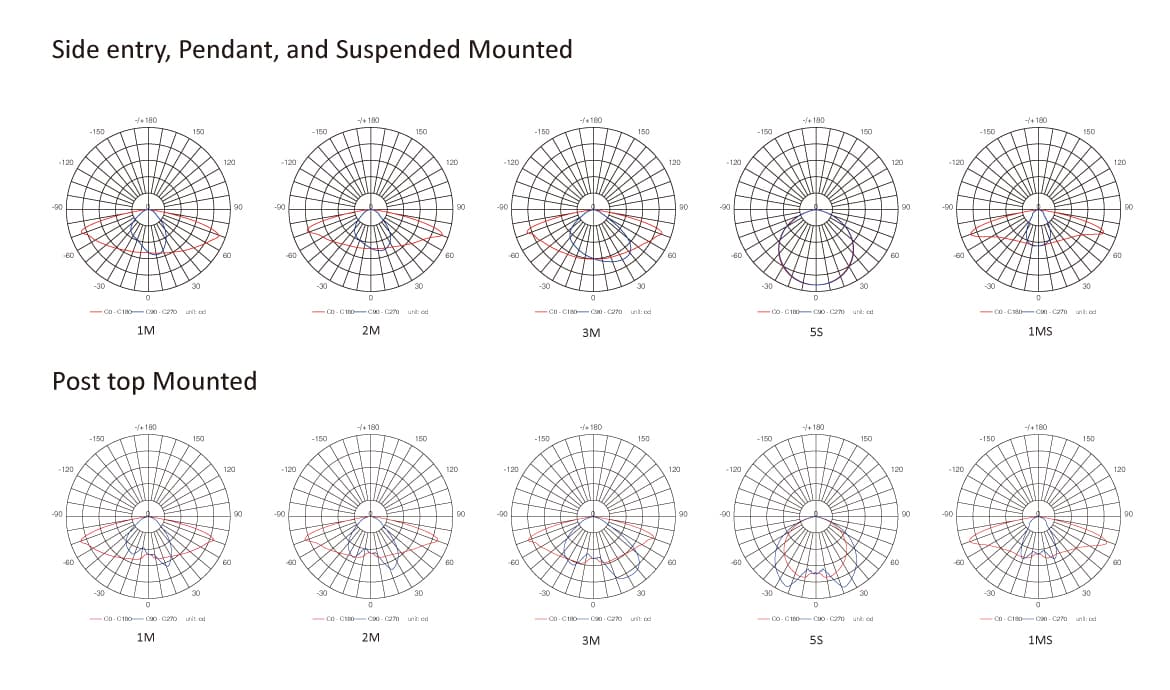 What is hanging street light?
Hanging street light also named overhanging or Suspended LED street light, is the street light mounted on the wire rope, common street lights are generally installed on the post, but in some European countries, such as Denmark, many street lights on the city streets hanging on the wire rope, wire rope fixed on the building facade.
When is suspension useful?
Suspended chain luminaires are particularly suitable for historical centers where the lack of space or the structure of the place makes it impossible to install street light poles. Suspension mounting on cables is also very useful in the case of very wide urban thoroughfares.
What percentage of street lights are LED?
Energy-saving technologies that make this possible? LED street lights. According to 2016 data from the U.S. Department of Energy, at least 221 cities around the world have switched their street lighting to LEDs, including 30 percent of outdoor lights in the United States.
What is the function of street lights?
Street lighting provides many important benefits. It can be used to promote security in urban areas and improve the quality of life by artificially extending the hours of light for activities. Street lighting also improves safety for drivers, riders, and pedestrians.