What are the common quality problems of LED street light?
What are the common quality problems of LED street light?
Importance of streetlight quality
Led street lights problems have always been concerned by all sides, because LED street lights are closely related to people's lives. According to CNN Health, there has been an article about LED street lights problems. The article describes two LED street lights problems that people are focusing on at present. The first one is discomfort and glare. Because LEDs are so concentrated and have high levels of blue light, they can cause severe glare and cause the pupils of your eyes to constrict. Blue light scatters more in the human eye than the longer wavelengths of yellow and red, and enough levels can damage the retina. Another issue addressed in the AMA statement is the impact on circadian rhythms in humans. So is this really true? In fact, these problems have a lot to do with the design of street lighting, and the quality of LED street lamps. This article will introduce the problems of LED street lamps for you in detail.
Road construction is an important part of modern urban construction and LED street light is important equipment in road construction, which can light up the road at night and create a safe night environment for people. Therefore, we should give priority to the quality of the street lamp when purchasing them. Street lamps of poor quality are not stabilized in lighting performance, which will cause a lot of problems for later maintenance and replacement work. This not only affects the safety of pedestrians and drivers but also increases the bill of public expenditure burden for urban construction.
What are the common quality problems of LED street light?
In reality, road construction requires a large number of high-quality LED street lights to illuminate various roads in the city to ensure that normal night activities can be carried out normally. However, we will find some common quality problems even after our careful selection. Because many manufacturers will cut costs to attract customers with low prices. But these low prices are achieved through the use of poor materials and processes, rather than technological innovation, so this has a great impact on the quality of LED street lights. In order to allow you to choose high-quality commercial LED street lights, and understand how street lights work, here we list nine of these problems.
The problem of LED driver failure
LED driver is the most important part of LED street lights. Over 17 years of street light business, we found that the part which's most likely to break is the LED driver. When it's broken, the lamps will not work at all, parts of LEDs are not working, or sometimes the LEDs is flickering. That's why we insist to use the most well know LED driver brands, like Meanwell, Inventronics, or other world-famous brands such as Philips and Osram brands. The reason is simple in one sentence. LED drivers are as important to LED streetlights as hearts are to people.
It seems that we can save the bill when buying a streetlight with a low-grade LED driver. But finally, you will find that you will pay more in the future for repairing it with a new LED driver. So streetlights with high-quality LED driver is the best option when doing long-term street lighting project. Normally projects or tenders have a requirement on the protection class of lamps. They will ask for either Class I or Class II power supply for AC input LED street lights. This means we should pay more attention when choosing LED driver.
The following video is quoted from news on youtube. A large number of new LED street lights just installed on a road in Detroit city flickered. Based on our experience, this is caused by a power failure.
For Street Lighting, you can read our related article "Key Factors to Consider in the Street Lighting Design".
The problem of poor LED chips
In LED chips, the gold wires are used for their good quality. Why high-end LEDs should be with this high-priced material. Because gold wire has the advantages of high electrical conductivity, good thermal conductivity, corrosion resistance, good toughness, and excellent chemical stability. If using other wires like copper alloy wires, gold-coated silver alloy wires, and silver alloy wires, will reduce the reliability of the light source and make the LED chips easier to fail due to disconnection after a period of use.
Unlike LED drivers, it's not easy for us to visually identify the brand and model of the LEDs. Btw we need a Professional electrician to replace the LED module. It's more complicated to replace it than the LED driver, which will cost lots of labor. Due to their power limitations, Class 2 circuits are considered safe from a fire initiation point of view and provide acceptable protection against electric shock. Therefore, it is recommended to choose class 2 electrical for outdoor lighting. So we shall pay more attention to it when doing market research on a new product.
The problem of SPD function
Surge protection device, also known as a lightning arrester, is a kind of electronic equipment to provide safety protection of electronic devices, instruments, communication lines. When a surge current or voltage is suddenly generated in an electrical circuit or communication line due to external interference, the surge protector can conduct and shunt the inrush current in a very short period of time, thereby avoiding damage to other equipment in the circuit by the surge. A good surge protection device should be capable of repeating its surge protection functions as specified.
Although the LED driver has its built-in SPD, we still think that it's worth installing SPD for street lights. ZGSM has both Class I, Class II, 10KV, or 20KV SPD to meet your requirement. If there is very strong lightning or the grid is unstable in your project location, we suggest 20KV SPD protect your street light. Compare to the LED driver or whole street lights, using an SPD with a cost of about 5 USD to protect your device is an economic choice.
The problem of Lower IP/IK
The IP rating is used to identify the international protection grade code. An IP rating consists of two numbers, Solid particle protection (First digit) and Liquid ingress protection (Second digit). The larger the number, the better its protection grade.
IK ratings are defined as IK followed by a number from 00 to 10. It indicates the protection degree of the electrical enclosures against external mechanical impacts. IK Rated products are important especially if they are in public areas, high traffic areas, commercial environments. High IK ensures safety for both environment and people.
Light IP rating and IK rating are all important for LED street lights. With a lower IP rating, the water will come into the electrical part of lamps, which does damage to the light. At the same time, we will face the problem of electric shock and injury. With a lower IK rating, the lamps will be damaged or broken when a certain degree of impact is applied on their surface. If broken fragments or lack of required illumination occurs, it will cause potential damage to passerby.
The problem of Unreasonable heat dissipation
Heat dissipation is a point that buyers must pay attention to when choosing LED lights street. LED chips and LED drivers often need the right temperature to work properly. This temperature is usually less than 105°, which can be found in its datasheet. LED drivers also need the right temperature. Take the Inventronics EUM series, for example, this temperature is often less than 90°.
If the heat dissipation design of the lamps is not very good, the lifespan of the LED lamps will be affected, or more seriously the LED lamps will stop working. For the LED drivers, they could switch back and forth between working and not working, which will affect the lifetime of the LED power supply as well. So for LED lamps, both the working temperature of LED chips and LED drivers are what manufacturers should be paying attention to.
ZGSM generally controls the highest working temperature of LED chips under 85° (at 25° ambient temperature). By this, we will not only get a good cost performance of LED street lights but also make the lifetime of lamps to be as long as possible. For the buyer, the most intuitive is to ask his supplier to provide an ISTMT report. In this report, you can see the Ts temperature of LED chips and the Tc temperature of the power supply. With this report, buyers are easier to find suitable suppliers.

The problem of Poor powder coating
For outdoor street lights, good powder coatings can resist corrosion, abrasion, and chemicals. It will prolong the lifetime and improve the performance of street lights.
For buyers, a good way is to check whether the supplier has a salt spray test report. This test is according to ISO9227 or ASTM B117, and the street light needs to be exposed to salt for 1000 hours. Then the lab should check to see whether there is any corrosion/surface pitting/cracking and its area. Finally, a test report will be issued to the applicant to show its rating. If you are interested in street lights with this test report, please check with us.
Below is a brief introduction to powder coating.
Powder Coating is an Epoxy, Polyester, or Polyurethane resin-based dry powder that is applied onto metal surfaces through an electrostatic spraying system. And it includes 3 main steps.
Pretreatment
Purpose: Remove the oil, dust, rust on the surface of the workpiece, to produce a layer that can increase the coating adhesion called the "phosphate layer."
Electrostatic spraying
Purpose: Powder coating should be evenly sprayed on the surface of the workpiece.
As to a special workpiece (including the position where the electrostatic shielding layer existed), we should use the high-performance electrostatic spray molding machine to complete the painting.
Cure at high temperature
Purpose: When a powder on the surface of the workpiece is exposed to an elevated temperature for a certain length of time, it begins to melt, flows out, and then chemically reacts to form a higher molecular weight polymer-surface texture that we want.
The problem of Lighting distribution
The lighting distribution is mainly determined by the design of optics PC, PMMA, or Plexiglass lens. ZGSM Rifle series street lamp has over 10 different lenses, which makes the Rifle series an ideal option for your street light project. When the position, height, and spacing of lamp posts are fixed, a successful outdoor lighting scheme often depends on whether the light distribution of lamps is reasonable.
With good light distribution, we can use the lowest watts of lamps for projects, so as to minimize the budget of the project. And this is the most energy-saving solution.
When the light distribution of lamps is not reasonable, we often need a larger wattage or more lamps to provide a uniform roadway lighting effect.
By using the LED street light with good lighting distribution you can avoid the common problems below:
The light seems too bright
The light shines in windows of a residential area at night
There is too much light under the fixture
There are many dark spots between the lights
The path isn't lit up while the grass is lit up
That's why we shall also pay attention to see whether the street light is with ideal lighting distribution. Because it matters whether you can get your project and at what cost you can get your project.

The problem of Low efficiency
The lumen efficiency of LED lights is mainly determined by three factors.
Efficacy of LED chips
Driver efficiency
Optical part (lens, glass)
For many buyers, the lumen efficiency can't be tested by itself. This makes them have the chance to exaggerate the product parameters. However, the reduced configuration is not sufficient to meet the required lighting design. When the lamps are finally installed, the lighting results are not as per the lighting class required by the project.
It seems that the little trick makes their product be with the same market position or even more competitive. But next time, no one will be in favor of yours because the trust is gone.
The problem of Package
Without a good package, the street light will be broken during transportation. And without a well-designed label, buyers may face customs clearance problems for importing.
For packaging design, we mainly take safety into consideration. On the basis of safety, we will try to save material consumption that is eco-friendly and compress the volume to help customers save freight.
Of course, good packaging is also good for customers' promotion and sales. And we will also provide customized services for our customers, which will make your products more attractive.
As a part of the packaging, the label is also important. It can facilitate your goods identification. And a standard label can help you successfully complete customs clearance.
If you have any requirements on packing and labeling, please feel free to ask us and of course, we will give you our suggestions.
Conclusion
In order to carry out your street lamp project smoothly, ZGSM suggests that under the premise of understanding how street lights work, you should carefully select a street light with a famous LED power supply and LED chips, well-designed SPD, higher IP/IK, good plastic spray, proper lens, well whole lamp design, and nice packaging. We believe that if we can achieve perfection in these points, the LED street lamp you choose will be very popular and successful in the market.
Rated Products
Related Blogs
Related Cases
People also ask
Author introduction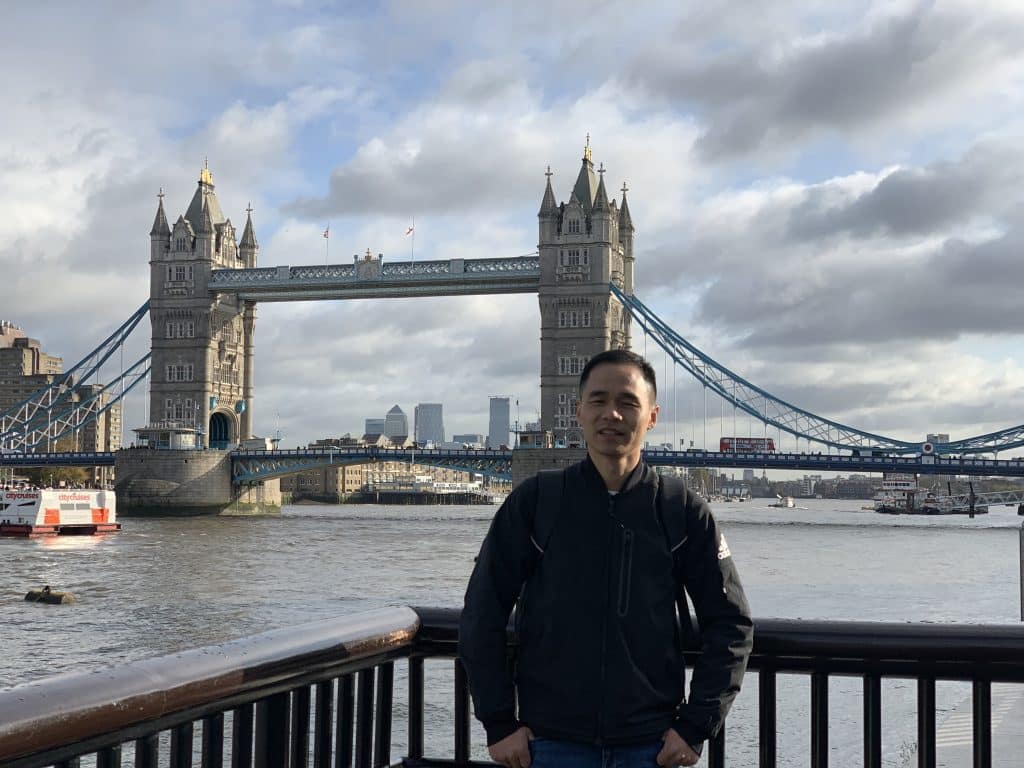 Hello Customers,
My name is Taylor Gong, I'm the product manager of ZGSM Tech. I have been in the LED lights industry for more than 13 years. Good at lighting design, street light system configuration, and bidding technology support. Feel free to contact us. I'm happy to provide you with the best service and products.
Email: [email protected] | WhatsApp: +8615068758483