Series Nova Competitive Led Road Light
Nova series LED road light is the latest generation. It is a modern and beautiful outdoor lighting that provides the ultimate solution for local roads, residential streets, public places, sidewalks, parking lots, tennis courts, sidewalks, bicycle lanes, and other lighting places. Nova series LED street light has a unique visual appearance, reliable performance, attractive, cost-effective, and its lifetime is more than 100,000 hours. Small and lightweight design reduces a lot of costs for transportation. It brings out all the elements that lighting designers, contractors, and end-users dream of. We believe it will be a hot product in the next few years.
Power covers 30W~150W
Easy to install and maintain
Full die-casting aluminum housing
Efficiency up to 140 lm / W.
10 /20KV SPD, IP66&IK09
Variety of optics lenses are available
Horizontal bubble Convenient for installers to work accurately.
Smart Control: 1-10V/ DALI dimming, NEMA, Zhaga, Photocell, Motion sensor, Zigbee /Lora control

| | |
| --- | --- |
| Series No | Series Nova |
| Power | 30W, 40W, 50W, 60W, 80W, 100W,120W, 150W |
| Efficacy | 130-140lm/W |
| Input Voltage | 100-240/277 VAC, 50 / 60 Hz |
| Power Factor | >0.95 |
| Surge Protection | 10KV (Default) / 20KV (available on request) |
| IP Rating | IP66 |
| IK Rating | IK09 |
| CCT | 3000K, 4000K, 5000K, 5700K |
| CRI | Ra>70 (Default) / Ra>80 |
| Operating Temperature | -40°C to + 50°C |
| Beam Angle | Type II, Medium; Type III, Medium; |
| Mounting Option | Side entry or Vertical pole mounted( with extra adapter) |
| Warranty | 5 Years |
| Certification | CE, ROHS, LM79, LM80, TM-21, ISTMT, IEC62471 |
| Control | Photocell, DALI Dimmable, NEMA / Zhaga Socket, Motion Sensor, 1-10V Dimmable, Zigbee or LORA control |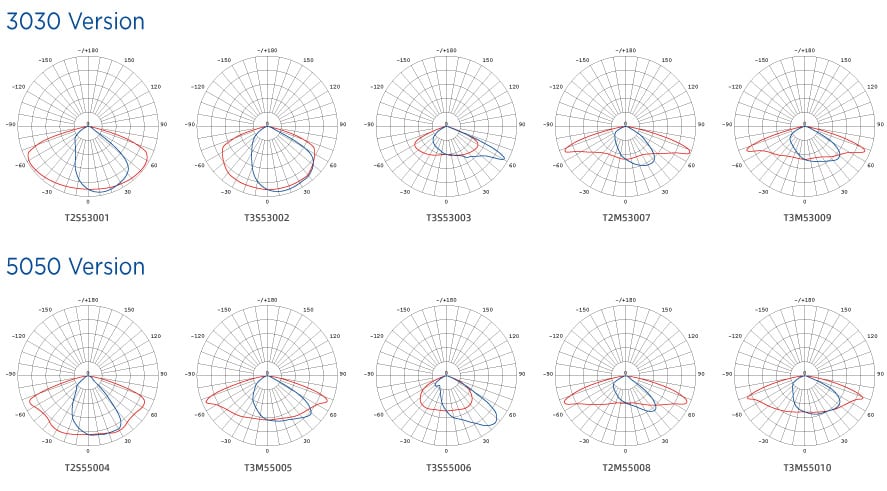 Can series Nova led road light do 200W?
Nova led road light is the latest generation of LED street lights, specially designed and developed for developing countries. In order to achieve the highest cost performance, we have invested a variety of molds, small size, medium size, and large size. power of small size is from 20-50w, power of medium-size is 60-100w, and power of large-size is 120-150w, Considering the heat dissipation problem, We can currently accept a maximum of 160W, but not 200W. If you need 200W street lights, you can consider our Rifle series street lamp.
Can you help with the simulation of road lighting?
Yes, ZGSM has a professional lighting design team, as long as you provide the requirements, we can provide you with a complete lighting design report within 1 hour.
1. We have IES and LDT files for each light, each model, each color temperature, and each optic lens. If you have special power requirements, our laboratory can also complete the test and get the IES file in the shortest time.
2. Before the simulation, we need to know the basic conditions of your project road, including road width, pole height, pole distance, pole layout situation (single-sided, bilaterally symmetrical, bilateral cross layout or pole in medium), the distance between the pole and the roadside, the length of pole's arm, the elevation angle of the arm, the road surface illumination requirement, the uniformity requirement, etc. If you don't know, you can tell us the road type. We can do the lighting simulation design according to the road standard EN 13201-2:2015.
Can your led road light be compatible with a solar system?
Yes, all our street lights can be used in solar systems, there are two solutions. First one, LED street lights are not installed with LED drivers, solar controllers with built-in constant current led driver is used in solar systems, Second one, our LED street lights use DC12/24V LED Driver then directly connected to 12V or 24V solar systems.
Normally, we recommend that the solar street light does not exceed 150W, mainly considering the safety aspect, because if the load is big, the configuration of solar panels and batteries will be very large, which will lead to weight-bearing problems for the pole, especially the large area solar panels, wind resistance is very large, once the typhoon comes, the pole is easy to fall down. ZGSM generally recommends our customers choose our high luminous efficacy street lights to achieve the same brightness situation, by reducing the power, thus reducing the solar system configuration.
Due to each city having its own sunshine condition, customers have different working hours and rainy days on request. If you want to know the more exact configuration, please contact us for below questions:
1. What is the geographical location your solar LED street lighting system will be installed?
2. How many hours per night do the LED street light work?
3. How many days to backup in case of continuous rainy days?
4. Do you need to dim the LED street light (during the off-peak hours)?
How long is your delivery time in general?
We generally prepare a certain amount of materials for the main promote lamps, so the delivery time for small batch orders is about 3-5 days, and the delivery time for large batch orders is  10-15 days if materials stocks are enough.
What voltage are LED street lights?
The most common streetlight operating voltage is 220 volts, followed by 240 volts. Most streetlights use a separate photocell to control the on/off function of the streetlight.
What is the average distance between street lights?
The spacing between two light poles should be about 2.5-3 times the height of the pole. Shorter light poles should be installed at closer intervals. The density, speed of travel, and type of light source along the corridor will also determine the ideal height and spacing. Check more details about road lighting design consideration here.