Introduction
Today, LED lamps are used in a wide variety of applications, including streets, retail stores, warehouses, parking lots, plazas, exhibition halls, stadiums, and more. To obtain better lighting effects, a combination of different types of LED lamps may be used in a single application. Floodlights and spotlights are popular choices for lighting needs due to their high efficiency and low energy consumption. But it seems that people often confuse the difference between floodlights and spotlights. You may also be wondering which light is more suitable for your application scenario. We would like to introduce what floodlights and spotlights are, how they differ, and how to choose them for your lighting project. Hope this article helps you.
What are floodlight and spotlight?
Floodlights generally have a wider beam distribution and are usually used when wider illuminance is required. The beam distribution usually exceeds 45 degrees and can reach up to about 120 degrees. Floodlights create a highly diffuse, non-directional light rather than a well-defined beam, resulting in soft and transparent shadows. Due to the wider beam angle, larger spaces can be illuminated. Such as lighting in the surrounding area of the factory, gardens, billboards, stadiums, etc.
Spotlights are lamps that are used to specify that the illumination on the illuminated surface is higher than that of the surrounding environment. In contrast to LED floodlights, the beam distribution generally does not exceed 45 degrees. Spotlights project a directional, well-defined beam of light that illuminates a specific area. For example, if you install light fixtures to highlight your favorite landscape features, spotlights are required while floodlights are generally not an option at this time. Spotlight's application scenarios include architectural decorative lighting, commercial space lighting, and places with heavy decorative components.
If you find it hard to remember the concept of floodlights and spotlights, keep this in mind: a floodlight illuminates an area with a wide beam, while a spotlight illuminates a specific point with a narrow beam. This might come in handy when creating your lighting plans.
What's the difference between floodlight and spotlight?
Through our understanding of the concept of floodlights and spotlights, we can also know the approximate difference between them. They include beam angle, beam width, and application. Other than these, the wattage I think is also a difference between them.
Beam angle
LED flood light can diffuse light with a beam angle of up to 120 degrees. It can illuminate a larger amount of space with the same wattage and lumen output as a spotlight.
LED spotlights to emit a very narrow beam, usually no more than 45 degrees. This beam angle is more focused and easier to control and aim.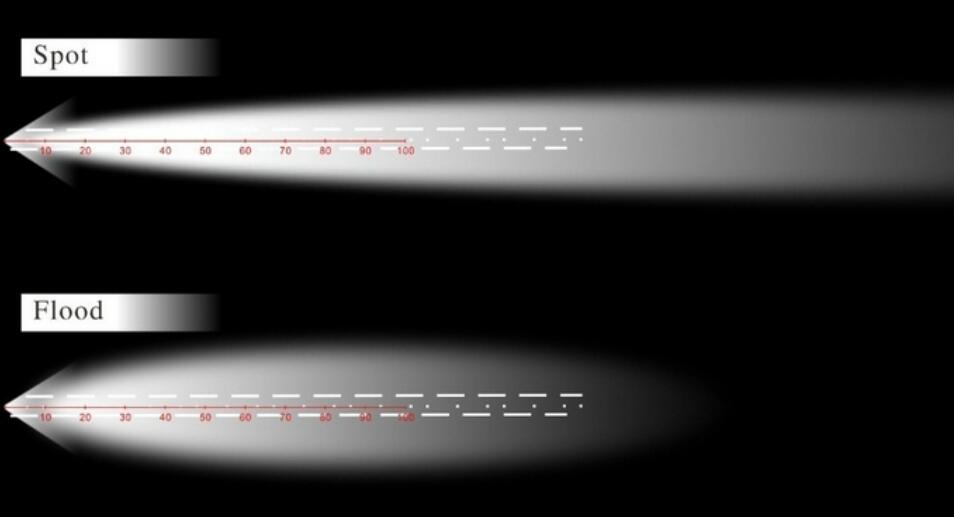 Beam width
To know how wide my light's beam will be from a certain distance away. This matters to beam width. Knowing the width of a light's beam in degrees isn't always helpful, while it would be much easier to know the beam width in feet or meters, from a given distance away. Luckily, there's a simple formula that can help you figure this out:
Angle of Beam x 0.018 x Distance from Light = Beam Width
So, if you have a 90 degree 100W floodlight, and want to know how wide the beam will be from 10 feet away, just do the math:
90 degrees x 0.018 x 10 feet = 16.2 feet wide=4.89 meters wide
If you have a 25-degree spotlight and want to know how wide the beam will be from 10 feet away, here's how you calculate it:
25 degrees x 0.018 x 10 feet = 4.5 feet wide=1.36 meters
Wattage
Floodlights are normally with a higher wattage than spotlights. Below is the common wattage for floodlight and spotlight.
Floodlight, 10W, 20W, 50W, 100W, 150W, 200W, 300W, 500W, 750W, 1000W or even more.
Spotlight, 6W, 9W, 12W, 15W, 18W, normally less than 20W.
What's the best wattage for outdoor flood lights? Floodlights with different wattages have different application scenarios. Of course, floodlights with different wattages can also apply to the same application scenarios through the proper lighting arrangement. So below we list the recommended application places for floodlights of different wattages.
| | | | |
| --- | --- | --- | --- |
| LED Wattage | Lumens | Typical Use | Area Covered |
| 10W | 1,200lm | Gateway and Patio Area | 5m x 5m |
| 20W | 2,500lm | Driveway | 5m x 20m |
| 30W | 4,000lm | Small Garden | 10m x 10m |
| 50W | 6,000lm | Medium Garden | 15m x 15m |
| 100W | 12,000lm | Large Garden | 20m x 20m |
| 150W | 18,000lm | Parking Lot | 20m x 40m |
| 200W | 25,000lm | Square and intersection | 30m x 30m |
| 300-400W | 40,000-50,000lm | Small sports field | As per lighting design |
| >400W | >50,000lm | Large docks, transit center, football pitch and other large sports fields | As per lighting design |
Best wattage for outdoor flood lights
Application
When larger areas, such as driveways, stages, warehouses, parking lots, or any other areas should be illuminated, you can use LED light with a wide beam angle which is with broad beam width and even light coverage.
When specific points such as display objects, wall art, architectural details, or landscape features should be lighted, you can choose LED light with a small beam angle.
In our opinion when an area should be lighted, the LED light with a narrow beam angle (spotlight) or wide beam angle(floodlight) can be used together so this area can be lighted with good uniformity. For example, when doing lighting design for a football pitch, a stadium, or a port, we can use both LED flood light and LED spotlight (We call LED stadium light).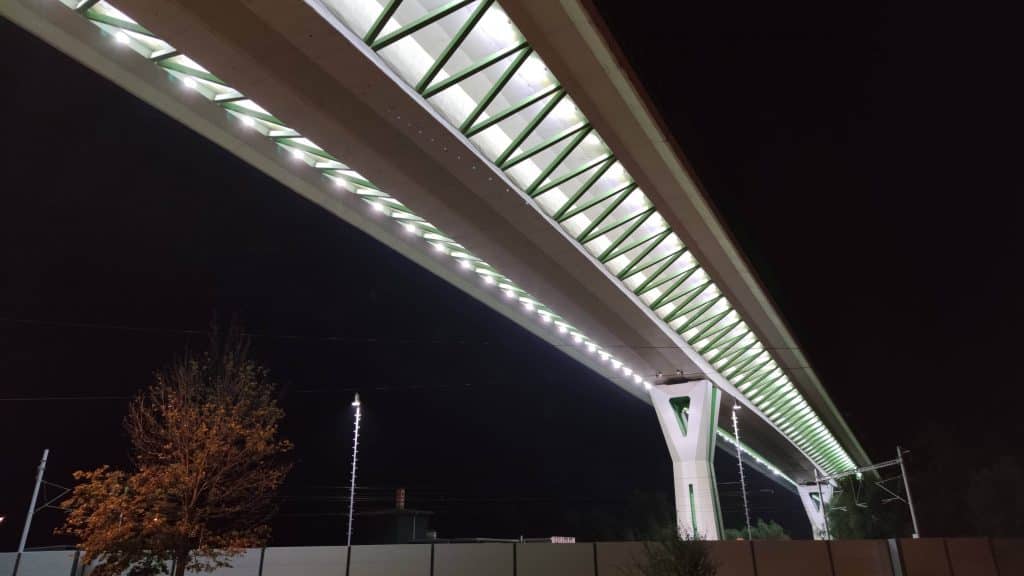 Below is the summary table regarding the difference between floodlights and spotlights
| | LED Flood Light | LED Spot Light |
| --- | --- | --- |
| Beam angle | 45-180° | Less than 45° |
| Beam width | Broad | Narrow |
| Wattage | Normally less than 20W | 10w to 1000W or even more |
| Application | driveways, stages, warehouses, parking lots, sports field | Wall artwork, architectural details, or landscape features |
Which factors should be paid more attention to when we choose LED floodlight and spotlight?
Beam angle
In general, if you need to illuminate a large area, it is best to choose a larger beam angle. Instead, if you only need to illuminate a specific area, choose a narrow beam angle.
But in practical applications, we also need to pay attention to the distance between the light source and the illuminating surface. In the beam width section, we have already mentioned that the beam width is proportional to the installation distance. For the floodlight, its installation height directly determines its irradiation range. If we install a ZGSM Zoom series 200W floodlight (90°) on a tennis court with a pile height of 10 meters, its beam width (irradiation range) is 20 meters diameter circle. For a tennis court that is only 10.97 meters wide, this means that a lot of lights are outside the tennis court. So, our lighting design is a failure. Therefore, the beam angle should be determined according to the actual application. For this tennis court, we need Zoom with a 25° or 60° beam angle. If you want to know how to choose the beam angle for a tennis court or other sports field, please contact us.
Wattage
When introducing the difference between floodlight and spotlight, we mentioned that the spotlight generally has a lower wattage, while floodlight has a wider wattage. If we need to illuminate a stadium now, would you choose a spotlight? You may think that since the spotlight has a narrow beam angle, it should be able to illuminate the sports pitch. ZGSM has done a similar test. When a 20W spotlight is installed at a height of 10 meters, the average illuminance in the area of ​​5*5m below it is only 50lux, which is obviously not enough for stadium lighting. The reason is that the wattage of the spotlight is too low. Therefore, we need floodlights with high wattage. For example, ZGSM 100W Zoom floodlight with a 25° beam angle, its average illuminance (​​5*5m area below the floodlight) is 200lux, while for a 400W Zoom floodlight, its average illuminance is 800lux, which can meet the stadium lighting requirements. But if it is for landscape lighting (such as TV background wall, wall lighting), we think a 20W spotlight is ok.
CRI
Spotlight usually requires a high color rendering index, because the spotlight is usually applied to illuminate specific display objects, architectural details landscape features, so it is best to use CRI80 or above to better display the color of the object itself.
However, floodlights with CRI70 are enough for most applications. But sometimes, for sports field lighting or stadium lighting, we need high CRI to get a good visual effect. For example, in a tennis court field that has a TV broadcast, we normally need a higher CRI. Check tennis court lighting.
Other factors
Besides beam angle, wattage, and CRI, the luminous efficiency, heat dissipation, waterproof and dustproof, flickering issue, CCT, lighting uniformity, and warranty are also should be considered. We will discuss this for LED floodlights in our other articles.
Summary
The choice of floodlights or spotlights depends on your needs. Note that floodlights and spotlights sometimes cannot be used alone. The combination of floodlights and spotlights has its own advantages and disadvantages, which are more conducive to improving the lighting effect and increasing the visual effect. Each part of a lighting project has its own lighting requirements. For example, the halls and aisles of a gallery need to be flooded, uniform lighting to illuminate the space, but the artwork needs sharper lighting to differentiate it from the background. Therefore, understanding your lighting needs is very important to your choice. Figure out what lighting effects you really want, and then decide on the right fixture for your application.
Rated Products
Related Blogs
Related Cases
People also ask
Author introduction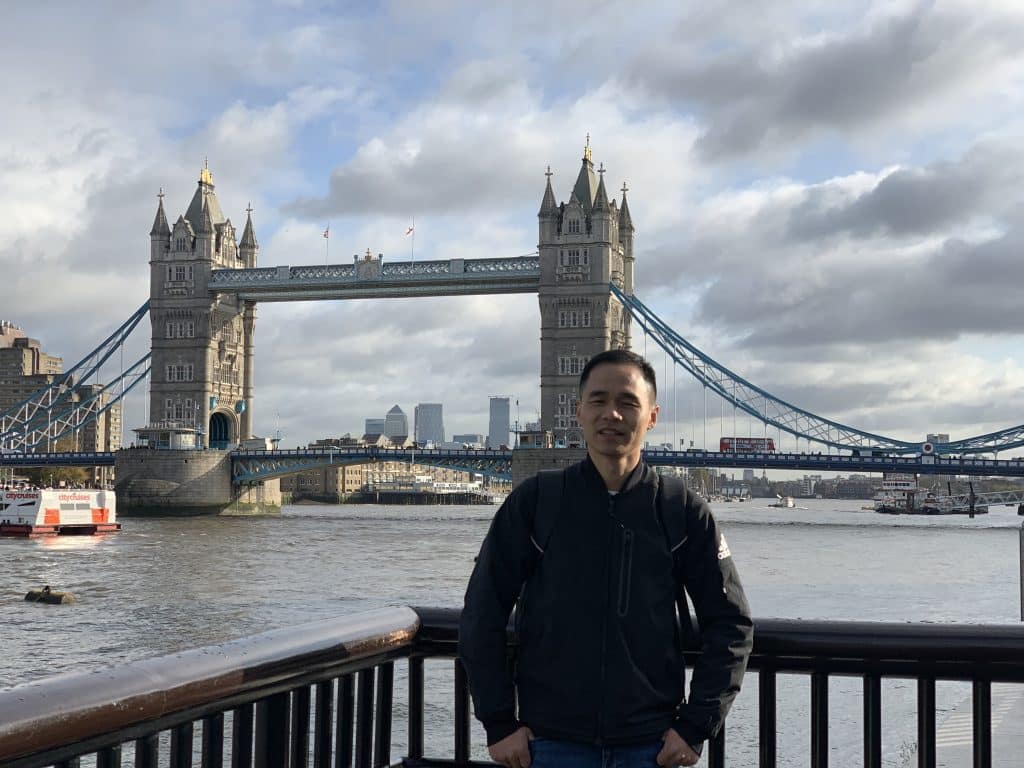 Hello Customers,
My name is Taylor Gong, I'm the product manager of ZGSM Tech. I have been in the LED lights industry for more than 13 years. Good at lighting design, street light system configuration, and bidding technology support. Feel free to contact us. I'm happy to provide you with the best service and products.
Email: [email protected] | WhatsApp: +8615068758483