Series Stellar Driverless Led Floodlight
Series Stellar LED floodlight was designed for the replacement of halogen flood lights. The compact design and high LED efficacy make the whole lamp very high performance and cost. The aluminum housing and tempered glass make the whole lamp with IP66 protection and IK08 shock resistance which can be widely used in garages, public areas, building facades, construction areas, and billboards for both indoor and outdoor applications. The energy-saving is up to 90% compared with halogen flood light. With a flexible mounting bracket, the lamp is very easy to install.
Watts: 10w,20w,30w,50w
Light Efficiency up to 120lm/w
Integrated LED driver
IP66 protection and IK08 resistance
Angled mounting bracket and up to 180° tilting
Wide beam angle with 110 degree
Optimized housing with economic prices
Available for PIR sensor

| | |
| --- | --- |
| Series No | Series Stellar |
| Power | 10W, 20W, 30W, 50W |
| Efficacy | 115-120lm/W |
| Input Voltage | 220-240/277 VAC, 50 / 60 Hz |
| Power Factor | >0.90 |
| Surge Protection | 2KV |
| IP Rating | IP66 |
| IK Rating | IK08 |
| CCT | 4000K, 5000K |
| CRI | Ra>80 |
| Operating Temperature | -40°C to + 50°C |
| Beam Angle | 110° |
| Mounting Option | Bracket mounted |
| Warranty | 2 Years |
| Certification | CE, ROHS |
| Control | PIR Sensor |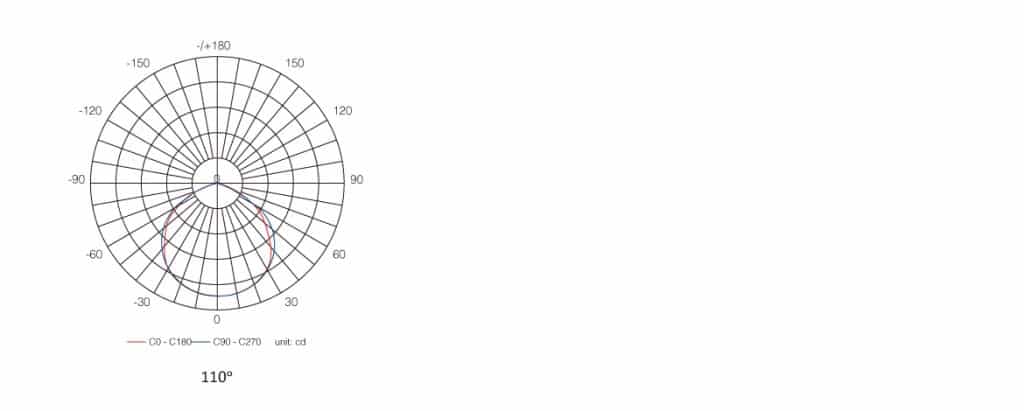 Which led and driver do you use for Stellar LED floodlight?
We used Lumileds 2835 LED and the driver is integrated into this led floodlight. For LED, color temperatures 4000K, 5000K are both available, very widely used for flood lighting. The floodlight CRI are also both available for RA 70 and RA80 which have more options in different application requirements. The light efficacy can be ranging from 115lm/W to 120lm/W, the standard deviation of color matching is <5 SDCM. We can provide an LM-80 test report for the light source. The power factor can be more than 0.95 and THD <15 which can be a very reliable fixture as an outdoor led flood lights.
Can you provide Stellar led floodlight with 150W or 200W?
The most important thing for the lifespan is the LED current and the lamp temperature. We have made the test of the floodlight's temperature with higher wattages, the result says the bigger wattages are not suitable which will reduce the lifespan to less than 50000 hours. We designed this led floodlight with small size housing that has limited heat dissipation, if you need 150W or bigger wattages, you can consider our Zoom series outdoor flood light which has the maximum wattages at 240W with higher performance.
If floodlight is damaged in warranty, how quick is your after-sale service?
In order to make a warranty claim, you must notify us in writing within sixty (60) days after your discovery of the defect(describing the defect and providing some photos and videos), besides, provide proof of purchase such as the Invoice and comply with our other warranty requirements.
The warranty will not be valid for the following cases.
Negligence; abuse; misuse; mishandling;
1. Improper installation, storage, or maintenance; alteration;
2. Damage due to fire or acts of God; vandalism; induced vibration;
3. Civil disturbances;
4. Corrosive environment installations; harmonic oscillation or resonance;
5. Improper service of the product performed by someone other than the seller or its authorized service provider.
6. Power surges; lightning over 4KV (L, N to FG) damaged products (according to IEC61000-4-5 specification).
What's a Driverless led floodlight ?
Might the eventual fate of LED be driverless?
Many believe the LED driver to be the bottleneck in LED floodlight and bulbs. Yet, how might the LED get by without it, particularly in an environment that is turning out to be ever-centered around the wellbeing impacts of lighting (glinting and such)?
It is generally realized that LED is 70-90% effective when contrasted with radiant and halogen, notwithstanding a significantly longer lifetime. In any case, it has become dependent on the LED driver to be fueled because of the way that LED lights are driven by DC voltage while our main power supply is AC. Hence the driver's basic role is that of an AC to DC converter, changing over the AC power from mains to an appropriate DC voltage that resolves the LED light.
Driver-less AC LED Lights – How did we get here?
While not conspicuous in the commercial center yet, Driverless LED light frameworks are beginning to acquire a foothold. AC driverless LED bulbs can be straightforwardly connected to AC mains without a LED driver required. This dispenses with the power misfortune experienced during the AC to DC transformation, as well as taking out one of the expenses in assembling the LED. As referenced over, perhaps the greatest thought is the flashing brought about by more seasoned LED lights, which can for the most part be credited to the old LED driver circuits.
Driverless LED lights are fueled by an AC LED light motor, which changes the electrical energy over to the lumens of the light. These AC LED light motors can be a circuit board with LED chips mounted in them, permitting them to be handily fastened into an AC attachment.
Be that as it may, it wasn't simple getting it to work. Starting endeavors at driverless AC LED light motors brought about disappointment. The LEDs in these frameworks were associated in an enemy of equal way, as one side of the sets is forward staged and the other is an opposite stage. This prompted a proficient framework with a powerful element, yet one tormented with glimmering. These frameworks required twofold the LEDs, as the forward set would continue and afterward change to the opposite, delivering a glimmer result noticeable by the natural eye.
The following endeavor at driverless AC LED was created, with the objective to bring down the LED chip counts. Rather than twofold the LEDs, an extension rectifier diode is used, permitting both negative and positive cycles to go through the LED and keep it on during the two cycles. However, more work was expected to get the glinting to die down. An exchanging regulator is added to the circuit to exclusively control the LEDs, keeping them at a similar level as the LED voltage matches the electrical cable voltage.
What are the Advantages of Driver-less LED floodlight?
Driverless LED structures are less difficult to manufacture and fee less with the driver issue axed.
The shape is not difficult – LED products can be designed in diverse styles and sizes with the driver out of the equation.
Advanced flicker index, making it perfect for offices, hospitals, and education packages.
Some of the leaders in Driverless AC LED light engines are the typical big LED names, from Cree to Samsung. Expect to see this technology researched and enhanced over time, as manufacturers look for improvements in efficiency and user experience with more and more consumers cognizant of the cost and health effects of lighting.