Series ZOOM Tool-less Led Flood Light
ZOOM series LED floodlight is a cost-effective floodlight developed for small sports venues and squares. It uses high-end LED chips and LED drivers, coupled with a good heat dissipation design, the service life of Zoom flood lights can reach more than 100,000 hours. The tool-less opening design provides convenience for future maintenance and upgrade of the flood light, and the whole flood lamps efficiency reaches 170lm/w and gets ENEC certification from the TUV laboratory.
Watts: 20-240w
Light Efficiency up to 170lm/w
Protection class I or II
Tool-less buckle design, easy maintenance
IP66&IK10
Die-casting housing and Tempered glass
Wide choice of optics, 25,30,60,90,120° or Asymmetry
Equip with vent to avoid internal fogging and frosting
ENEC, CE, CB, ROHS certified.
Smart Control: 1-10V dimming, DALI control, Photocell, Motion sensor

| | |
| --- | --- |
| Series No | Series Zoom |
| Power | 20W,30W, 50W,60W,80W, 100W,120W,150W, 180W,200W,240W |
| Efficacy | 140-170lm/W |
| Input Voltage | 100-240/277 VAC, 50 / 60 Hz |
| Power Factor | >0.95 |
| Surge Protection | 10KV (Build-in Driver) /Extra 10KV SPD (Available on request) |
| IP Rating | IP66 |
| IK Rating | IK10 |
| CCT | 3000K, 4000K, 5000K, 5700K |
| CRI | Ra>70 (Default) / Ra>80 |
| Operating Temperature | -40°C to + 50°C |
| Beam Angle | 25°, 60°, 90°, 120° or Asymmetrical |
| Mounting Option | Bracket mounted |
| Warranty | 5 Years |
| Certification | ENEC, CE, CB, ROHS, LM79, LM80, LM82, LM84, TM-21, ISTMT, IEC62471/62788 |
| Control | Photocell, DALI Dimmable, Motion Sensor, Non-Dimmable, 1-10V Dimmable, Zigbee or Lora Control |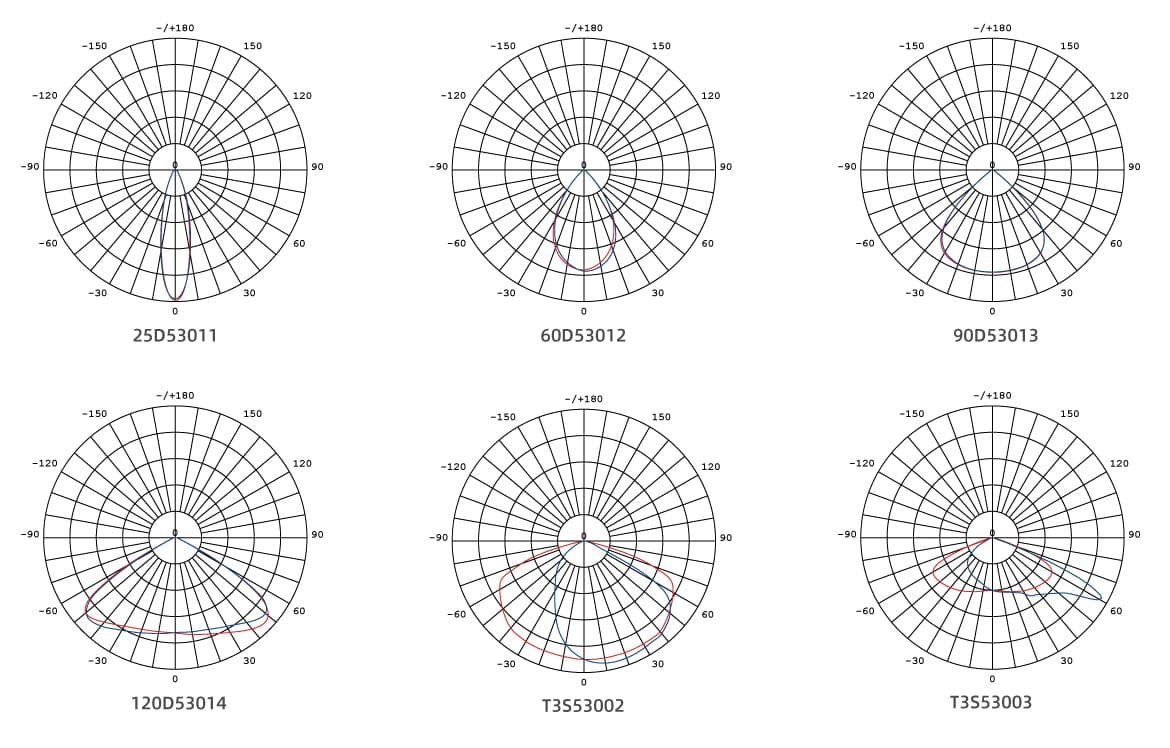 What's the difference between LED spot light and LED flood light?
First, let us understand some basics:
LED spot light projects a narrow beam of light, normally no more than 45 degrees. This kind of beam angle is more concentrated and easier to control and point.
While LED flood light can spread a light whose beam angle can reach 120 degrees. When its output power and lumens are the same as the spotlight, it can illuminate a larger space.
Application of LED spot light and LED flood lights:
1. When specific points such as display objects, wall art, architectural details, or landscape features should be lighted, you can choose outdoor led flood lights with a small beam angle.
2. When larger areas, such as driveways, stages, warehouses, parking lots, or any other areas should be illuminated, you can use LED floodlight with a wide beam angle which is with wide and even light coverage.
In our opinion when an area should be lighted, the LED light with narrow beam angle(spotlight) or wide beam angle(floodlight) can be used together so this area can be lighted with good uniformity. For example, when doing lighting design for the football pitch, a stadium, or a port, we can use both LED flood light and LED spot light (We call LED stadium light).
How to choose LED flood lamps with the right wattage to replace traditional lamps? How to replace my 100W flood light with CFL bulbs?
When people choose LED lamps to replace existing lamps, they believe that the wattage of the new and old lamps should be the same. In fact, this view is wrong. They mistakenly associate the wattage with the brightness, but the wattage does not represent the brightness of the lamp. Wattage refers to the energy consumed by LED lamps, and lumens represent brightness. Because different types of lamps have different luminous effects, when replacing traditional lighting with LEDs, the lumens of the old and new lamps should match, not the wattage.
Below are the examples to replace different kinds of light fixtures.
So for your 100W flood light with CFL bulbs, it's ok to use our 40W LED flood light to replace it.
I have a sports field needs to be illuminated, can you help you?
Yes, of course. Can you please let us know below so we can make the lighting design and select the right solution for you?