Find solutions for your basketball court lighting
Find solutions for your basketball court lighting
Introduction
Basketball is one of the most popular and ubiquitous sports from school to college, amateur to professional. This sport can be played on indoor and outdoor basketball courts. While lighting plays an important role in the game. For example, the pitch lacks enough light, which will make it difficult for players to see the ball, and spectators won't be able to see what's going on. Or bad brightness uniformity also gives players false visuals. We offer a full range of lighting products to illuminate any basketball court, whether it's half-court or full-court, we can help. Photometry is available.
Proper sports lighting is critical to a safe and satisfying experience for participants on the basketball court. Basketball players want to enjoy the game, and spectators want a clear view of the game. However, basketball court operators want a cost-effective and energy-efficient lighting system with adequate lighting. Therefore, this article will discuss the lighting standards of the basketball court, the lighting design of the basketball court, and the cost for basketball lighting, hoping to inspire you.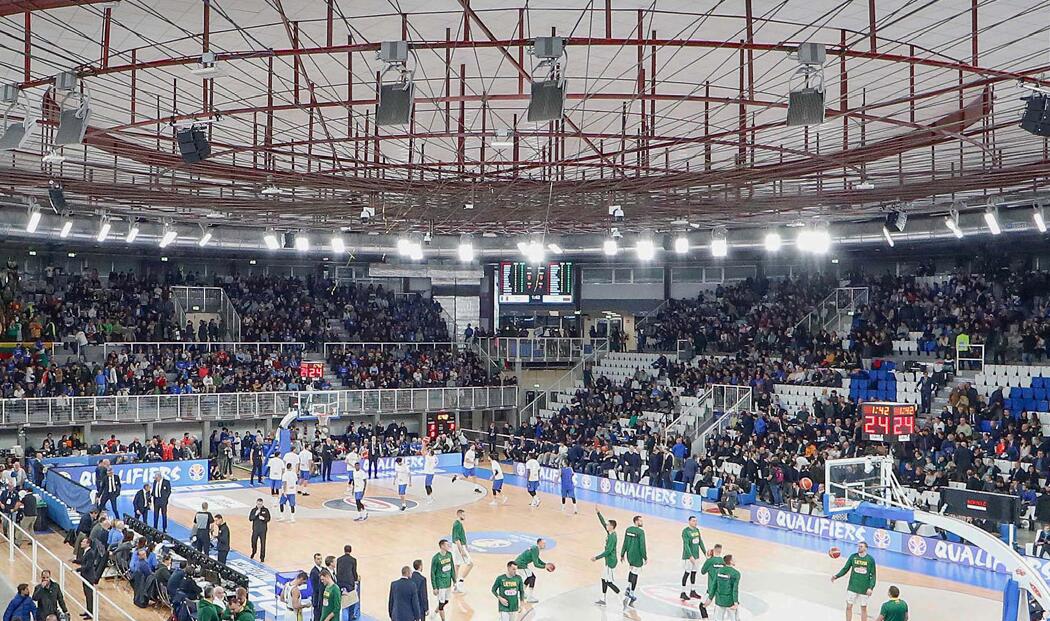 Basketball court lighting standards
Basketball matches can simply be divided into two categories: amateur and professional. In order to better guide the development of basketball, FIBA divides basketball into top-level, mid-level, and low-level according to the game competition level. There is also three lighting level which matches the competition level.
The following are the lighting requirements for different basketball competition level for both indoor basketball court and outdoor basketball court.
FIBA Indoor basketball court lighting standard
FIBA specify the indoor basketball court lighting standard as per EN 12193:2018. Below data comes from FIBA for indoor basketball court lighting.
EN 12193:2018 (indoor)
Reference Area
Class
Eave (Lighting Horizontal PA)
Uniformity Emin/Eave
Eave
Uniformity Emin/Eave(Lighting Horizontal PA)
Gr
Colour Rendering (CRI)
PA 28×15 m
TA 32×19 m
III
200 lux
0.5
–
–
40
60
PA 28×15 m
TA 32×19 m
II
500 lux
0.7
–
–
40
60
PA 28×15 m
TA 32×19 m
I
750 lux
0.7
–
–
35
80
FIBA Indoor basketball court lighting standard
FIBA outdoor basketball court lighting standard
Likewise, FIBA specify the outdoor basketball court lighting standard as per EN 12193:2018. Below data comes from FIBA for outdoor basketball court lighting.
EN 12193:2018 (outdoor)
Reference Area
Class
Eave (Lighting Horizontal PA)
Uniformity Emin/Eave
Eave
Uniformity Emin/Eave(Lighting Horizontal PA)
Gr
Colour Rendering (CRI)
PA 28×15 m
TA 32×19 m

III
75 lux
0.5
–
–
55
60
PA 28×15 m
TA 32×19 m

II
200 lux
0.6
–
–
55
60
PA 28×15 m
TA 32×19 m

I
500 lux
0.7
–
–
55
70
FIBA outdoor basketball court lighting standard
Lighting standard for televised basketball event
In addition, another important factor in basketball court lighting requirements is whether the game is televised. Lighting recommendations vary for television and non-television events. Basketball is a fast and dynamic sport. Televised basketball games hope to provide audiences with consistence, clear and colorful program effects. This requires adequate vertical illumination for the camera, usually referenced 1.5 m above the surface of the playing field. In addition, horizontal illuminance and uniformity should also be considered. The following are basketball court lighting requirements with televised.

For television broadcasts, when the camera captures a panorama of the playing field, large changes in brightness can cause the camera to be exposed. To satisfy the requirements of HD camera shooting, the illumination should be consistent, limited in intrusive light on track area, both sides of the pole, cross projection, as well as eliminate shadows. Glare control is very important for smooth broadcast because not all lamps have glare control function. The following is the poor program effect caused by the improper lighting, as shown in the left picture below.

Basketball court lighting design guideline
Size of basketball court
Generally speaking, a basketball court is 28 meters long and 15 meters wide. The FIBA, Olympic basketball games and the World Basketball Championship are all with this size basketball field. But not all basketball courts are the same size. For example, the National Basketball Association (NBA) court is 28.7 meters long and 15.2 meters wide. The above areas refer to the principal playing area, and a standard basketball court should also have a total playing area. Further demarcation lines are usually required on the four sides, usually a minimum of 2 meters in width.
Layout of indoor basketball court lighting
Indoor basketball court lighting can usually be arranged in the following three ways.
Side arrangement of lamps. In this way, the LED lamps are arranged on both sides of the venue, and the beams are generally not directly above the venue. This arrangement is suitable for Class II and Class I basketball court lighting, but we need to pay attention to uniform lighting and glare control.
Top arrangement of lamps above the venue. This arrangement is more economical and more suitable for low-space sports. Usually the vertical illumination is low and the three-dimensional effect is not so good, and the shadows are more obtrusive. Usually Class III courses will use this lighting arrangement on basketball court.
Mixed lighting arrangement. It is a combination of top arrangement and side arrangement. This arrangement is generally suitable for multi-purpose stadiums where an appropriate ratio of horizontal and vertical lighting can be obtained.

Besides, special attention should be paid to the use of asymmetric light distribution lamps for both side arrangement and mixed arrangement, which are suitable for venues with high vertical lighting requirements and high TV broadcast requirements. For side arrangement and mixed arrangement, we should also pay attention to the glare. Since the lamps are arranged on the horse track, a reasonable method is to control the standard angle of the lamps. FIBA requires that the aiming angle of the lamps should not be greater than 60 degrees, as shown in the figure.

Layout of outdoor basketball court lighting
Outdoor basketball court lighting should be placed where there is minimal glare to players and spectators watching the game. Usually lighting fixtures should be placed on both sides of the court. Due to the lower lighting requirements of outdoor basketball courts, fewer lamps are usually used. The installation height in outdoor basketball court lighting design is an important issue in sports lighting design, and its installation position should avoid glare when athletes run on the court. In addition, outdoor courts have more or less impact on nearby areas, so we should also pay attention to light pollution. Below we have listed common outdoor basketball court lighting arrangements.
Other factors which we shall pay attention to for basketball court lighting
Indoor basketball court lighting
Indoor basketball courts generally have more spectators, so it has higher requirements for color rendering index and glare. At the same time, the game broadcast on TV usually requires a high uniformity to achieve a good broadcast effect. At the same time, the camera is more sensitive to the flicker of the lamps, so there are requirements for the flicker rate.
CRI and CCT
CRI (Color Rendering Index) is the ability to reflect the true color of an item. The closer the color rendering index is to 100, the more natural the color of the product. The high CRI lighting not only improves the accuracy of players' judgment of the ball's trajectory, their own position and the surrounding environment, but also provides a clearer view for the spectators. CCT is a measure of the light color of the light source. Generally, the color temperature of basketball court lighting requires about 5500-6000K. A high color temperature is conducive to the concentration of athletes.
Uniformity
Uniformity is the ratio of the minimum lighting level to the average lighting level in a specified area. Normally darker background and brighter object will have a positive effect on vision. If the background is more brilliant than the items, on the other hand, visibility will be greatly decreased. It may result in erroneous visual phenomena in poor lighting conditions, especially when there is little brightness change. With the reasonable light distribution of LED lamps, we can achieve high uniformity with less wattage.
Flicker free
Most basketball court lights are low-quality flood lights under the camera. The cameras used in the world today are all high speed. To make sure the lights provide the correct lighting for the broadcast, you must invest in high-quality lighting. It is recommended to use LED lighting that supports at least 6000 fps video capture. The flicker rate should be less than 0.3%, because then high-speed cameras cannot detect its presence.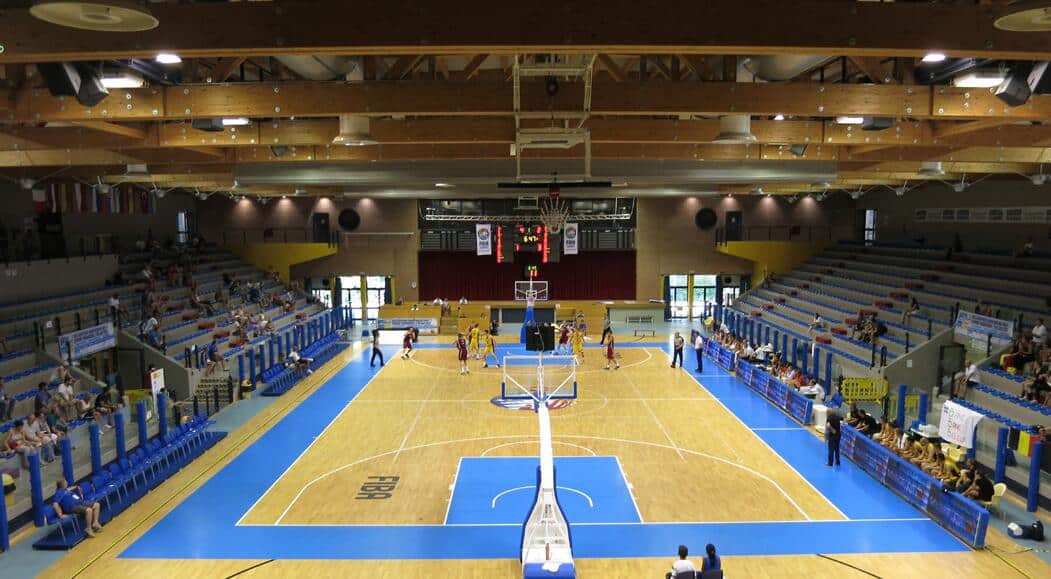 Outdoor basketball court lighting
For outdoor basketball courts, LED fixtures face harsh environments such as rain, dust, and wind. Fixtures should be dustproof and waterproof. Lighting pollution can occur outdoors if glare is not controlled. Reducing light pollution is also important to protect people's health. Of course, outdoor basketball courts also have certain requirements for CRI, CCT, uniformity and flicker.
Reduce light pollution
Most of the outdoor sports venues are located near residential areas, and there are strict requirements for the angle and coverage of the light. Excessive brightness will cause damage to the eyes and prevent the surrounding people from being disturbed. In addition, light pollution may cause people to feel anxious, inattention and poor sleep. In severe cases, it can lead to insomnia and headaches, so it is necessary to pay attention to whether basketball court lighting has an impact on residential areas.
Waterproof and dustproof
Outdoor LED basketball court lighting must have IP rating. This is necessary because the lighting equipment will be installed outdoors. High IP lamps can ensure that the lamps are protected from various weather conditions and ensure that the lamps can be used for a long time. The IP rating indicates the degree of protection of electrical equipment enclosures against foreign intrusion. LED lights with high IP values ​​are not only dust-proof and waterproof, but also withstand high pressure and steam cleaning.
Surge protection
Outdoor basketball court lighting ZGSM believes lightning protection is a key factor in this type of LED light, as a sudden increase in power can damage the LED light or cause it to malfunction. Imagine your LED light is damaged by a surge. Not only will this affect ongoing matches, but it will also damage your reputation. Therefore, we recommend the use of LED floodlights with lightning protection function for outdoor basketball court lighting.
Basketball Court Lighting Cost
Lamps cost
How much does it cost to get your basketball court lighted? According to the basketball lighting guide, we take a top-level basketball competition which is televised as an example. The lux requirement is 2000 lux, and the area of a standard basketball court is 420 square meters. We need about 2000 lux x 420 m2 / 0.8= 1,050,000 lumens. If go with ZGSM Zoom series 400W flood lights, 105000 lumens corresponds to at least 18 pieces 400W Zoom flood lights. Unit price is 170 US dollars, and we need 3060 USD in total for lamps.
Manitenance cost
How much does it cost to run the lighting of a basketball court? Taking a top-level basketball competition with TV event as an example, if a basketball game takes 2 hours and two games a day, a total of about 4 hours. Then the operation of the basketball court using electricity lighting is 7200W x $0.15 Kwh / 1000 = $1.08/hour. If it is on for 4 hours, the running cost is $4.32 per day, $129.6 per month, and $1555.2 per year. If you use traditional lamps, since the energy efficiency of these lamps is about 1/2 to 1/4 that of LED lamps, the electricity bill will increase by 1 to 3 times. Below we listed basketball lighting cost for different competition level.
| | | | | |
| --- | --- | --- | --- | --- |
| Lux / Foot candle required | 2000 lux / 200 fc | 750 lux / 75 fc | 500 lux / 50 fc | 200 lux / 20 fc |
| Lumens needed | 1050000 lm | 393750 lm | 262500 lm | 105000 lm |
| Wattage needed | 7000 W | 2625 W | 1750 W | 700 W |
| Lamp wattage | 400W *18 pieces | 200W *14 pieces | 150W *12 pieces | 100W *8 pieces |
| Unit price for lamps | 170 USD | 82 USD | 74 USD | 58 USD |
| Lamps cost | 3060 USD | 1148 USD | 888 USD | 464 USD |
| Electricity cost of use per day (4 hours) | 4.32 USD | 1.44 USD | 0.96 USD | 0.432 USD |
| Electricity cost of use per year (4 hours) | 1555.2 USD | 518.4 USD | 345.6 USD | 155.52 USD |
Lamps cost and maintenance cost of basketball court lighting
Above results are based on standard basketball court size with 28*15m, and eletricity cost is based on 0.15 USD/Kwh.
It can be seen that the more professional the basketball court game, the higher the corresponding basketball court lighting cost. For example, the cost (include lamps cost, freight cost, labor, installation, and others) of lighting a basketball court for recreational purposes is around $4,000, while the cost of lighting for a professional game can be 4-5 times higher, reaching around $20,000. Of course, the above quotations are only estimates, freight cost, labor costs, other costs vary from region to country. If you are the project party, I believe you know the cost of all aspects better than us, but if you are not, you can refer to the above price as the project budget.
As for maintenance costs in the event of a failure, it's practically zero. LED floodlights usually have a 5-10 year warranty. This means that we will send you spare parts or whole LED flood lamp to replace in case of failure. But LED lights are known for their long life, so we rarely encounter this problem.
Summary
It is important to follow proper standards and guidelines when it comes to professional basketball court lighting. This article mainly introduces the lighting standard of basketball court, and the arrangement of basketball court lamps. At the same time, high-quality LED basketball court lights can not only save a lot of money from long-term operations, but also bring many benefits to players, spectators and broadcasters. Therefore, it is particularly important to choose the right basketball court LED lights. In addition, if you have considered the floodlights required for basketball court lighting, you can also refer to the relevant points that need to be paid attention to in basketball court lighting introduced in the article. Finally, I hope everyone can make breakthroughs in project design and find their favorite LED floodlights. Finally, welcome to contact us by email to [email protected], ZGSM will provide you with professional service and the best basketball court lighting and tennis court lighting.
Rated Products
Related Blogs
Related Cases
People also ask
Author introduction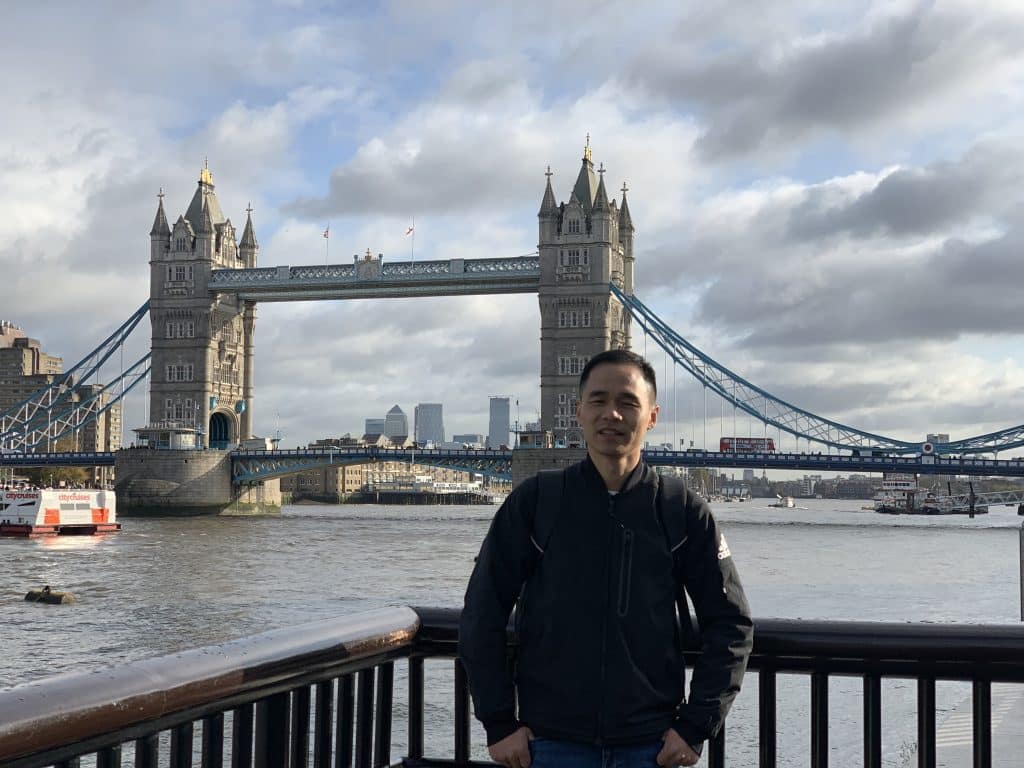 Hello Customers,
My name is Taylor Gong, I'm the product manager of ZGSM Tech. I have been in the LED lights industry for more than 13 years. Good at lighting design, street light system configuration, and bidding technology support. Feel free to contact us. I'm happy to provide you with the best service and products.
Email: [email protected] | WhatsApp: +8615068758483