This is a video about the series Croplustre grow lights for plants, a Unique tool-free plug design for LED bars, which needs only one step to install or remove. To stock the LED bar to replace the traditional whole lamp stocking, not only save the cost of unnecessary parts, storage fee, and space but also greatly reduces the maintenance costs. Powered by SAMSUNG & OSRAM with waterproof nano protective layer coated, plug designed with grounding protection to keep more safety.
Download
Best Grow Lights for Plants Manufacturer & Factory & Supplier in China
ZGSM as the best commercial, industrial Grow Lights for Plants factory, manufacturer, supplier, exporter in China since 2005, The factory is ISO9001, ISO14001, ISO45001, and ISO50001 certified.We have rich experience in manufacturing grow lights for plants with the following advantages and services: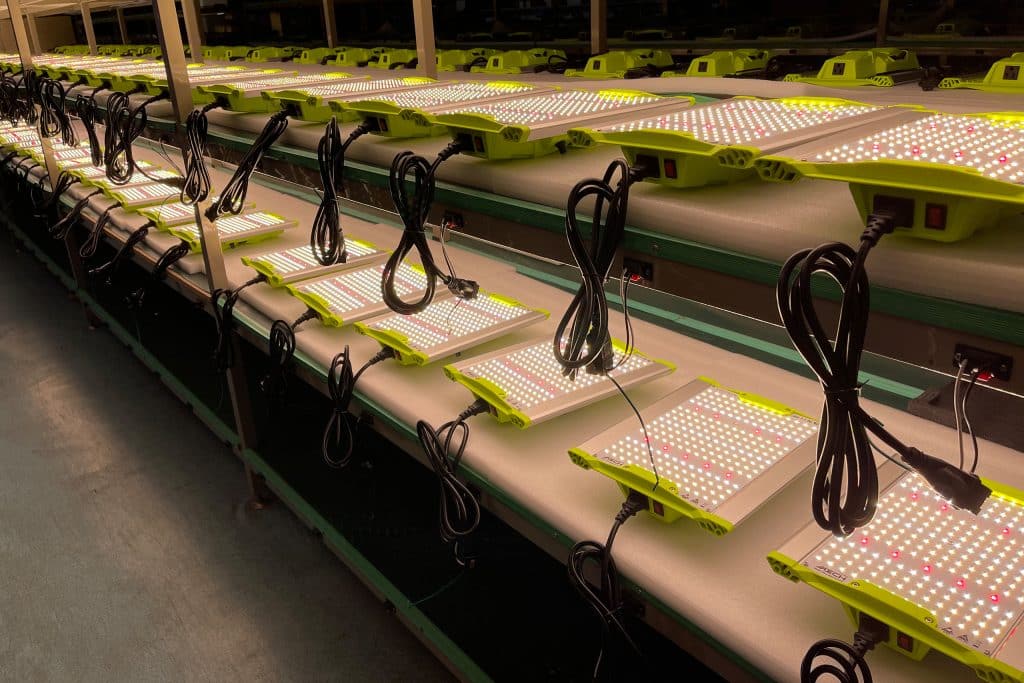 Why Choose us as your Grow Lights for Plants Supplier in China?
R & D Team
Product Testing
In order to ensure the high quality of each product, we will conduct more than 30 different aspects of testing in our own laboratory before the product goes on the market. After all the tests are passed, the product can be approved for marketing. In mass production, for some basic safety and performance tests, we will conduct 100% testing to ensure that every product delivered to the customer is perfect.
Production Process
People also ask
Related Products
Related Projects
Related Blogs