Port terminal Lighting
The loading and unloading tools of port terminals are mainly gantry cranes. At present, the operation and production of port terminals generally adopt a 24H all-weather operation mode. High-quality lighting is one of the necessary conditions to ensure the normal operation of gantry cranes at night.
Since the height of the gantry crane is about tens of meters, it has the characteristics of wide adaptability and a large operating range. In order to meet the illumination requirements of the operating surface, the power of general lamps should be above 400W.
Moreover, the height of the gantry crane is high, and it is difficult to repair the lamps after they are damaged, so it is necessary to install lamps with long service life.
At the same time, there are a wide variety of goods and complex environments at the port terminal. It is necessary to configure safe and reliable lighting fixtures to ensure the lighting safety of the port terminal and prevent fire incidents caused by short circuits of the lamps.
In addition, the port is in a humid environment all year round, so the requirements for the waterproof and dustproof levels of the lamps are relatively high. The lamps with high protection levels can prevent water vapor from entering the interior of the lamp body and prolong the service life of the lamps.
ZGSM Lighting offers a variety of solutions to help you win projects, such as port terminal lighting and tennis court lighting while saving your budget. Come and check our product range.
Related Products
Related Case Studies
Best Port terminal Lighting Manufacturer & Factory & Supplier in China
ZGSM is the best commercial, industrial high mast flood light manufacturer, factory, supplier, and exporter in China since 2005, The factory is ISO9001, ISO14001, ISO45001, and ISO50001 certified. We have rich experience in manufacturing stadium flood lights and remote control flood lights with the following advantages and services: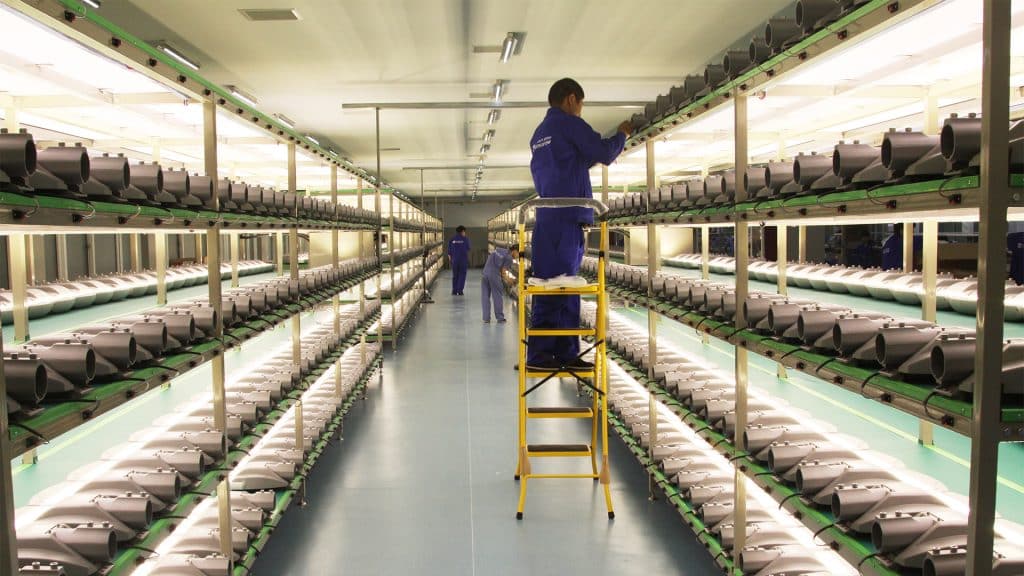 Why Choose us as your Port terminal Lighting Supplier in China?
OEM/ODM/SKD
Available to do OEM/ODM/SKD for all high mast lights. No MOQ limits for stadium lights retailers, wholesalers, and engineering companies.
FAST DELIVERY TIME
As a reliable high mast light supplier, we have stocks of raw materials for football field lights, regular delivery time is 3 days for samples and 2 weeks for bulk.
BEST QUALITY&PRICE
We use top stable quality led driver and chips like Philips driver and chips for all mast lights. Providing 5/7 Years warranty at the cheapest price.
CERTIFICATES
Our led stadium flood lamps are CB, CE, RoHS, SAA approved, and our factory ISO9001, ISO14001, ISO45001, and ISO50001 certified.
R & D Team
Product Testing
In order to ensure the high quality of each product, we will conduct more than 30 different aspects of testing in our own laboratory before the product goes on the market. After all the tests are passed, the product can be approved for marketing. In mass production, for some basic safety and performance tests, we will conduct 100% testing to ensure that every product delivered to the customer is perfect.
Production Process
People also ask