Baseball Field Lighting
Baseball is a ball game played by 9 players using a bat and a ball on an outdoor field. The pitch is shaped like a pie with a square at the corner. The baseball field is divided into an infield and an outfield. There is a base on each of the four corners of the infield. The infield is also called a "diamond". So the baseball field is also called a baseball diamond. And the object of the game is for a team to score points by executing successful Plays that result in Runs.
Every baseball field follows a precise lighting design. Whether it's a stadium, high school, or college facility, there must be enough light. If you want to know about sports field lighting in order to get your baseball diamond compliant with the appropriate lighting requirements, include the size of the baseball diamond, the layout, and height of the light poles, the corresponding lighting requirements, and the cost of installing these lights, etc. please visit our blog "Guide to LED Baseball Field Lighting".
ZGSM Lighting offers a variety of solutions to help you win projects while saving your budget. Come and check our product range.
Related Products
Related Case Studies
Related Blogs
Best Baseball Field Lighting Manufacturer & Factory & Supplier in China
ZGSM is the best commercial, industrial Baseball Field Lighting manufacturer, factory, supplier, and exporter in China since 2005, The factory is ISO9001, ISO14001, ISO45001, and ISO50001 certified. We have rich experience in manufacturing stadium flood lights with the following advantages and services: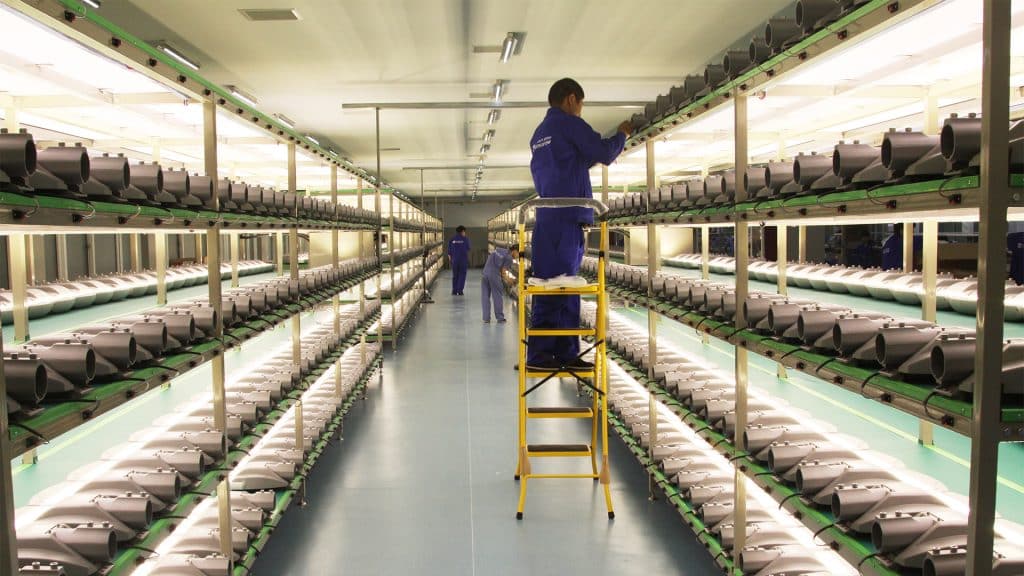 Why Choose us as your Baseball Field Lighting Supplier in China?
OEM/ODM/SKD
Available to do OEM/ODM/SKD for all high mast lights. No MOQ limits for stadium lights retailers, wholesalers, and engineering companies.
FAST DELIVERY TIME
As a reliable high mast light supplier, we have stocks of raw materials for football field lights, regular delivery time is 3 days for samples and 2 weeks for bulk.
BEST QUALITY&PRICE
We use top stable quality led driver and chips like Philips driver and chips for all mast lights. Providing 5/7 Years warranty at the cheapest price.
CERTIFICATES
Our led stadium flood lamps are CB, CE, RoHS, SAA approved, and our factory ISO9001, ISO14001, ISO45001, and ISO50001 certified.
R & D Team
Product Testing
In order to ensure the high quality of each product, we will conduct more than 30 different aspects of testing in our own laboratory before the product goes on the market. After all the tests are passed, the product can be approved for marketing. In mass production, for some basic safety and performance tests, we will conduct 100% testing to ensure that every product delivered to the customer is perfect.
Production Process
People also ask