Plant lighting are artificial lights designed to help houseplants grow throughout the year. Growth lamps are available in a variety of chromatography and light intensities to meet the needs of different types of plants. Grow lights for plants either attempt to provide a spectrum similar to that of the sun, or a spectrum more suited to the needs of the plant being cultivated. Simulate outdoor conditions with different color, temperature and spectral outputs from the growing lamp, as well as varying the lumen output (intensity) of the lamp. Depending on the type of plant being cultivated, the stage of cultivation (e.g., germination/vegetative or flowering/fruiting) and the photoperiod required by the plant, the specific range of the spectrum, luminescence efficiency and color temperature are all desirable for specific plants and time periods.
Controlling plant morphology through light quality regulation is an important technology in the field of facility cultivation; plant growth lights are more environmentally friendly and energy-saving. LED grow lights give plants Provide photosynthesis, promote plant growth, shorten the time for plants to bloom and fruit, and increase production! In modern construction, it is an indispensable product for crops.
ZGSM Lighting offers a variety of solutions to help you win projects while saving your budget. Come and check our product range.
Related Products
Related Case Studies
Related Blogs
Best Plant Lighting Manufacturer & Factory & Supplier in China
ZGSM as the best commercial, industrial plant grow light factory, manufacturer, supplier, exporter in China since 2005, The factory is ISO9001, ISO14001, ISO45001, and ISO50001 certified.We have rich experience in manufacturing grow lights for plants with the following advantages and services: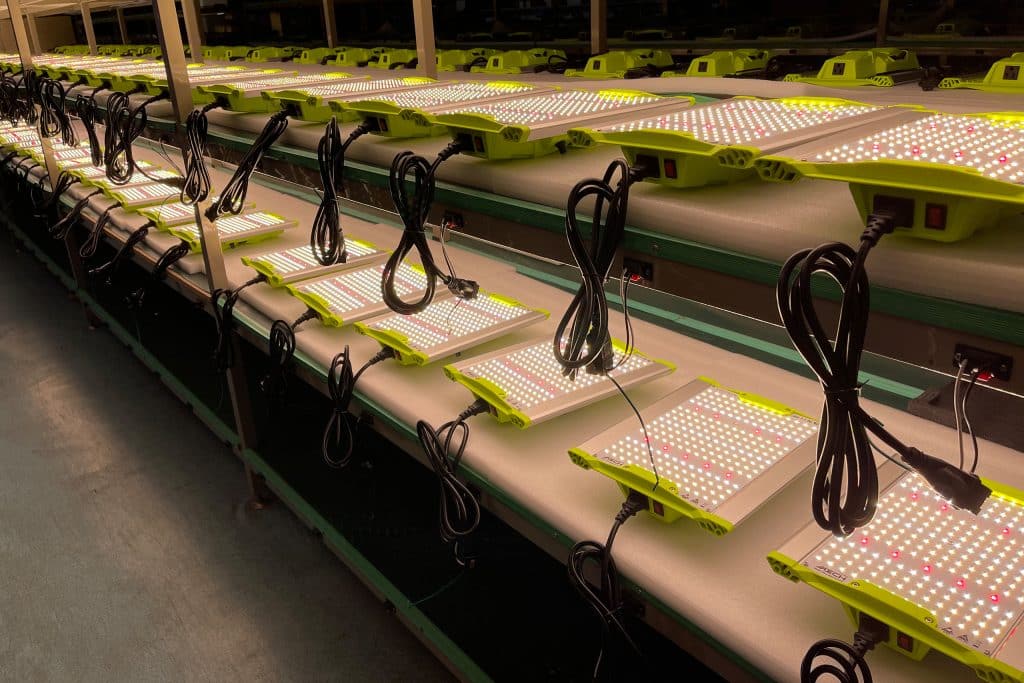 Why Choose us as your Plant Lighting Supplier in China?
OEM/ODM/SKD
Available to do OEM/ODM/SKD for all grow lights. No MOQ limits for led plant lights retailers, wholesalers, and engineering companies.
FAST DELIVERY TIME
As a reliable led plant grow light supplier, we have stocks of raw materials for plant Light, regular delivery time is 3 days for samples and 2 weeks for bulk.
BEST QUALITY&PRICE
We use top stable quality led driver and chips like Philips driver and chips for all plant grow light. Providing 5/7 Years warranty at the cheapest price.
CERTIFICATES
Our led grow lights for plants are CE, RoHS, approved, and our factory ISO9001, ISO14001, ISO45001, and ISO50001 certified.
R & D Team
Product Testing
In order to ensure the high quality of each product, we will conduct more than 30 different aspects of testing in our own laboratory before the product goes on the market. After all the tests are passed, the product can be approved for marketing. In mass production, for some basic safety and performance tests, we will conduct 100% testing to ensure that every product delivered to the customer is perfect.
Production Process
People also ask